Savior or destroyer? British press divided on implications of surprise Trump victory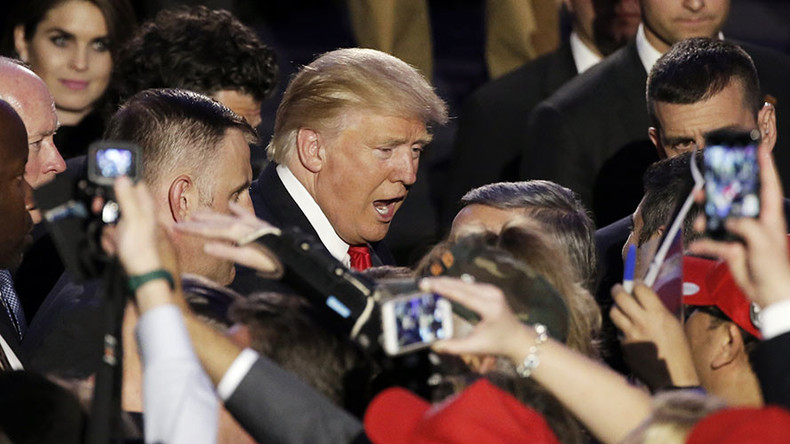 As Donald Trump clinched victory to become the 45th president of the US, most British opinion pages predicted doom and gloom, while one columnist argued that Trump's surprise win would benefit global security.
The Guardian, one of the few papers to run a photo of Hillary Clinton on its front page on Wednesday morning, covered reactions from American voters on its front page, describing the 2016 election as "brutal."
Read more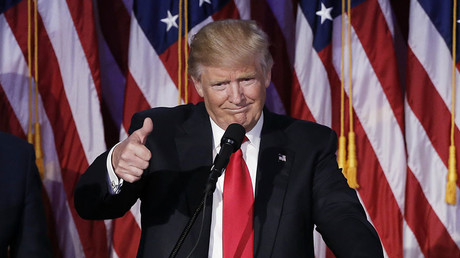 Responding to news of Clinton's defeat, liberal British columnist Jonathan Freedland wrote in the paper that the US has now stepped into an "abyss" by electing a man "who revels in his own ignorance, racism and misogyny."
Gideon Rachman of the Financial Times echoed the sentiment, writing that "Trump's proposed policies threaten to take an axe to the liberal world order that the US has supported and sustained since 1945."
Veteran Telegraph columnist Con Coughlin, however, countered that Trump's policies on Islamic State (IS, formerly ISIS/ISIL) and Russia will "make the world a safer place." Coughlin reassured readers that the checks and balances embedded in the US system will keep the billionaire real estate developer from making any "catastrophic errors" with the nuclear stockpile.
The front pages of the top papers meanwhile zeroed in on the stark divisions laid bare by the one of the most cutthroat election campaigns in recent history.
The Telegraph's front-page featured a photo of a beaming Trump and his wife Melania, calling the election "the most divisive… in US political history" and saying it had finally reached its "bitter conclusion."
The Rupert Murdoch-owned Times ran a full-size photo of the former reality TV star on its front-page, under the headline "Trump Surge: Outsider within Reach of the White House." The Times article described incredulity at the victory, which defied polls that had predicted a comfortable win for Democratic contender Hillary Clinton.
A handful of publications, including Murdoch's Sun and the Daily Mail, failed to make mention of the election on their front pages, focusing their morning editions instead on Prince Harry and his girlfriend Meghan Markle, who, according to Harry, has been subject to a "wave of abuse" by the media.