Goldman Sachs mulls ditching London for Frankfurt
Published time: 10 Nov, 2016 17:06
Edited time: 11 Nov, 2016 13:55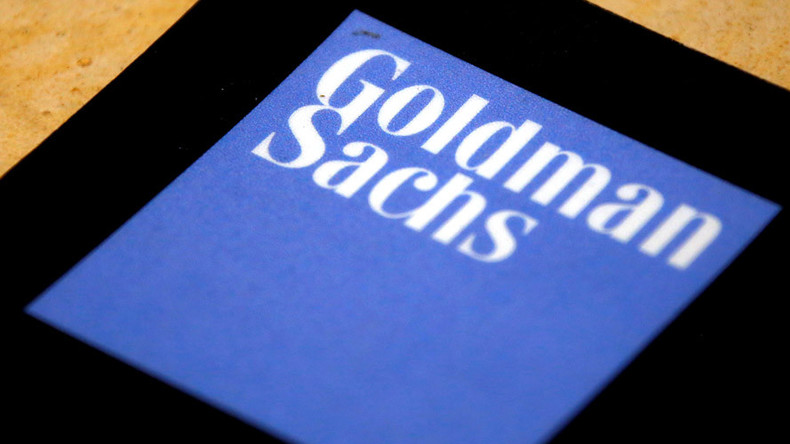 US investment giant Goldman Sachs is reportedly considering moving some of its London assets and operations to Frankfurt over fears that it may lose access to the EU after the UK leaves the bloc.
Reuters reports the Wall Street bank is considering the move as a way to come under the umbrella of the Frankfurt-based European Central Bank (ECB), the eurozone's banking supervisor.
"Moving under ECB supervision in Frankfurt is one of the options the bank is considering," one anonymous source told Reuters.
A second source added that Goldman, which was famously compared to a vampire squid for its role in igniting the 2008 financial crisis, had already held talks about a possible move with ECB officials in Frankfurt, Germany's financial capital. The firm is reportedly keeping a floor in its Frankfurt building empty to accommodate any additional staff.
Under ECB jurisdiction, the firm, which has also been blamed for helping Greece hide its debt in order to join the eurozone in the early 2000s, could continue selling its services, which include broking and market-making in securities, foreign-exchange trading and corporate finance, to clients across the EU, one of the sources told Reuters.
Currently Goldman relies on the EU's 'passporting' system to do business. This allows the company to sell its services in Europe without having to have a physical presence in each member state. However, a so-called 'hard Brexit,' which would entail giving up access to the single-market, may mean that banks lose the automatic right to do business in the EU.
Reuters estimates Goldman would need to increase its eurozone operations to €30 billion ($33 billion) to qualify for ECB supervision.
A spokesperson for Goldman said Brexit posed "numerous uncertainties" and that it was working through "all possible implications" of decision to leave the EU.
"We have not taken any decisions as to what our eventual response will be," he added.
The ECB declined to comment.