Major banks brace for market turmoil after US election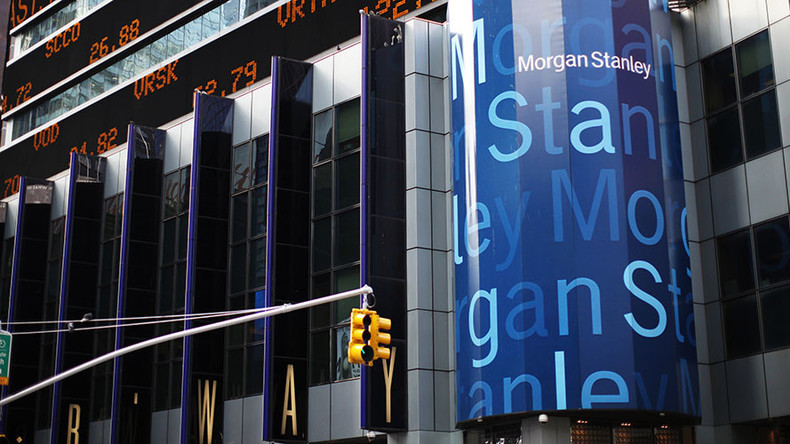 Global banks have started preparing for potential tumult on financial markets in the wake of the US presidential election vote. Analysts are warning of possible stock market volatility after results begin to come in on Tuesday night.
Morgan Stanley told staff to consider using stop-loss orders, an automated trading mechanism designed to limit an investor's loss on a security position. It also asked advisers in its wealth management unit to prepare for election-related conversations with clients.
Sources told Reuters that HSBC will bolster staff numbers on trading floors in major hubs including London and Hong Kong to deal with client requests.
"Around any high profile, potentially market-moving event, it is not unusual for some trading desks to increase staffing levels," said a spokesman for HSBC.
JP Morgan will have additional traders on duty in New York on Tuesday night to back up its Asian trading teams in case of surges in volume, said bank spokesman Brian Marchiony. He also noted the extra staffing is similar to what the bank did during the UK's vote to leave the European Union.
READ MORE: #Podesta33: WikiLeaks releases latest batch of emails from Clinton campaign chair
After the election Goldman Sachs will hold a call for its private wealth clients and members of Washington lobbying groups. JP Morgan and Citigroup will also hold conference calls with clients.
Traders project moves in US stock prices of around 2 percent in either direction on Wednesday, the day after the election.
A victory for Republican presidential candidate Donald Trump could trigger an immediate drop of up to 5 percent in the S&P 500, analysts warn, citing Trump's stances on foreign policy, trade and immigration.
If Democratic candidate Hillary Clinton wins the race for the White House, the S&P may rise by about 3 percent, analysts estimate.
European markets were flat on Tuesday morning. The FTSE 100 index was up 3 points after having jumped by 113 points on Monday. French and German markets were both slow, up by about one percent.
The markets rallied on Monday after the announcement by the Federal Bureau of Investigation (FBI) that Clinton would not face charges over her use of a private email server while secretary of state.