Is Trump victory good for Brexit?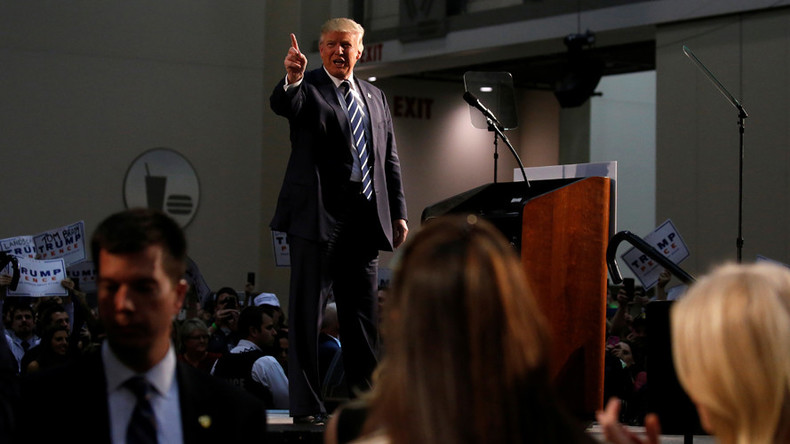 Brexiteers are celebrating Donald Trump's surprise victory in the US presidential election, arguing that his trade policy will benefit Britain outside the European Union.
A number of MPs praised the president-elect for saying on the campaign trail that Britain would be at the "front of the queue" for a trade deal with the US – a repudiation of Barack Obama's remarks that Brexit will leave the UK at the back of the line.
The US vote and rejection of the Establishment reminds us that there can be no watering down of #Brexit.

— Michael Fabricant (@Mike_Fabricant) November 9, 2016
"Donald Trump has spoken positively about the UK especially regarding a trade deal saying we would be at the front of the line," Tory MP Jacob Rees-Mogg told the MailOnline.
"This is more positive than the hostile approach taken by Obama so I am optimistic about Anglo-American relations."
While the billionaire property tycoon, who owns two golf courses in Scotland, promised to kill the controversial Transatlantic Trade and Investment Partnership (TTIP) between the US and the EU and the Trans-Pacific Partnership (TPP) between the US and China, Trump has signaled that he'd consider a trade agreement with Britain instead.
Tory backbencher Michael Fabricant was quoted by the MailOnline as saying, "Let's not forget that Donald Trump, unlike Hillary Clinton, is very pro-British with extensive business interests in the UK."
"Trump said he would put Britain first in line for any trade deal. And he means it."
Conservative MP Bernard Jenkin agreed with that assessment, telling CityAM, "He will not put logs on the track in front of Brexit in the same way Clinton might have."
I commend @realDonaldTrump for the courage with which he has fought this campaign & look forward to a closer relationship between USA & UK.

— Nigel Farage (@Nigel_Farage) November 9, 2016
During his campaign Trump described himself as "Mr. Brexit" and his victory as "Brexit-plus-plus-plus." He has heaped praise on Britons for voting to leave the EU, saying in June the British people "took their country back."
On-off UKIP leader Nigel Farage, who backed Trump from the early days of his campaign, even helping the political novice prep for debates, welcomed Trump's win on Wednesday.
"We now have a president who likes our country and understands our post-Brexit values," he said.
UK Prime Minister Theresa May has not yet spoken to the president-elect, who has so far talked to nine world leaders. A spokesperson for Downing Street said that phone call was currently being arranged.