Oil wars? UK's most advanced warship secretly deployed to Yemen coast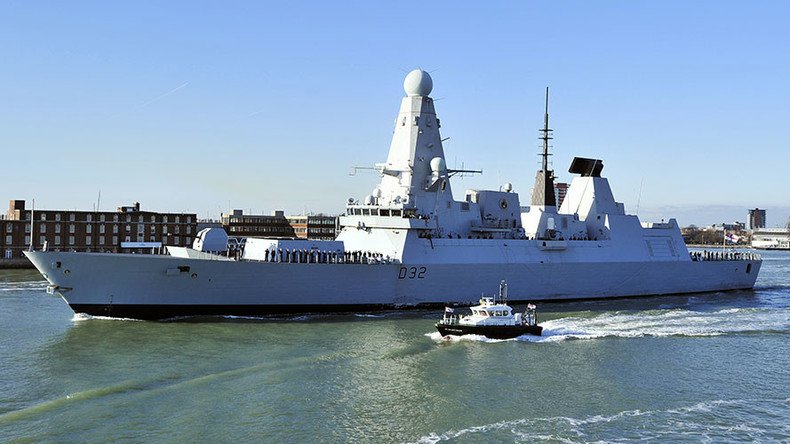 Britain's most advanced warship has reportedly been quietly deployed to the coast of Yemen in what experts claim is a bid to protect the vital Bab al-Mandeb strait – a key oil route.
While the move has not yet been publicly confirmed, the Times newspaper reported Type 45 destroyer HMS Daring had been diverted to the area, which feeds into the Suez Canal.
It has been claimed recently that three US warships and a UAE vessel were targeted – without any effect – from the Yemeni coastline.
The attacks are thought to have been carried out by Houthi rebels using Iranian-sourced missiles.
Western economies fear they could be crippled if the strait is dominated by rebel groups blocking the flow of commercial shipping.
"As part of our commitment to freedom of navigation in the region, HMS Daring is providing situational awareness and reassurance to commercial shipping," a Ministry of Defence (MoD) spokesman told the Times.
There have been repeated calls for the UK to stop arming Saudi Arabia. However, Foreign Secretary Boris Johnson argued in October that if Britain did not sell arms to Saudi Arabia, other countries "would happily" take over the market.
Johnson insisted the government is closely monitoring the situation in Yemen, where Saudi forces have been accused of war crimes over the course of their 19-month military intervention.
He said boycotting the sale of arms to Riyadh would harm British interests in the region and diminish its diplomatic and political influence.
According to the Office of the High Commissioner for Human Rights (OHCHR)'s estimates from October 10, at least 4,125 civilians have been killed in Yemen and more than 7,207 injured since the start of the bombing campaign. Most civilian fatalities were caused by the Saudi-led coalition airstrikes.
You can share this story on social media: