UK Supreme Court to hear British govt Brexit appeal Dec 5-8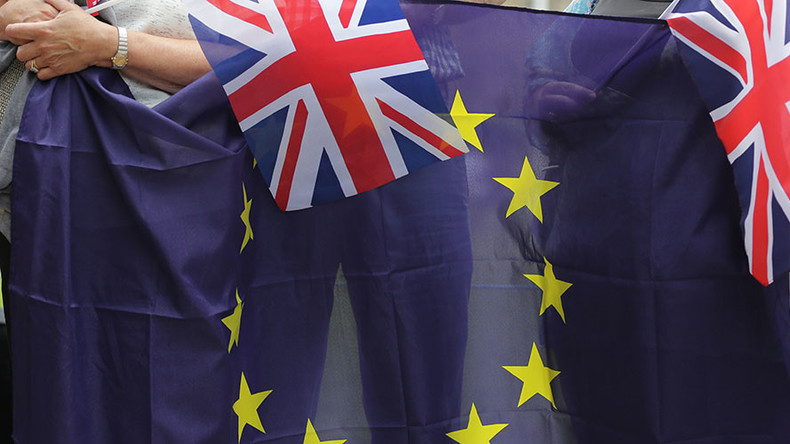 Britain's highest court has confirmed the date it will hear the government's appeal against last week's High Court ruling that said Parliament must have the final say on when Article 50 of the Lisbon Treaty can be triggered, formally beginning Brexit negotiations.
Four days have been allotted between December 5 and 8. The court's president, Lord Neuberger, said all 11 of its justices would sit on the panel.
"Judgment will be reserved at the conclusion of that hearing and follow at a later date, probably in the New Year," the court said in a statement.
The news comes hours after Scottish National Party (SNP) leader Nicola Sturgeon launched a legal bid to stop the government overturning the ruling.
After ordering the Lord Advocate to lodge proceedings to intervene, Sturgeon said it "simply cannot be right" that rights afforded by EU membership can just be "removed by the UK government on the say-so of a prime minister without parliamentary debate, scrutiny or consent."
On Monday a former senior judge warned if the ruling were overturned it would damage the judicial system.
Lord Judge said people are entitled to protest about the issue, as some parts of the media have reported they would, but that the integrity of the justice system is at risk.
"I don't think it makes any difference to the judicial decision but it does make a difference to public order," he told the BBC.
"Let's say for the sake of argument the Supreme Court decides the High Court was wrong, it will undoubtedly be conveyed as a victory for the demonstrators.
"It won't be but that's what will be conveyed. And if that is conveyed, you've undermined the administration of justice," Judge warned.