Law to finally trigger Brexit already being written by Theresa May's ministers
Published time: 7 Nov, 2016 13:47
Edited time: 9 Nov, 2016 13:17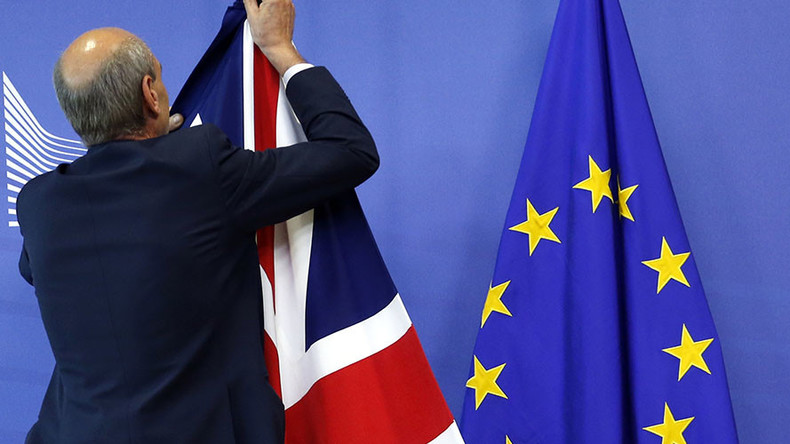 Prime Minister Theresa May has already got her ministers preparing the first draft of a bill to trigger Article 50, which will kick off the two-year process for leaving the EU, following a High Court ruling that Brexit must be put to a parliamentary vote.
Senior government sources told Sky news that Downing Street has begun work on a draft bill in order to push the legislation through parliament before May's self-imposed March 2017 deadline for invoking Article 50.
Primary legislation could take six weeks to clear both Houses of Parliament and is subject to amendments, which could lead to significant delays.
Downing Street has said it plans to appeal last week's High Court decision, but declined to say whether ministers are drafting the legislation to be put before parliament in case it loses its Supreme Court appeal.
On Monday, Shadow Brexit Secretary Keir Starmer said Labour would not block a Brexit bill, but called for greater transparency from the government on the process of withdrawing from the EU.
"We will not frustrate the process by simply voting down Article 50, but we're absolutely clear that before we get to that stage the government must put its plan before Parliament," he told BBC Radio 4.
"We can't have a vote in a vacuum, and we can't proceed with this approach where the prime minister says 'I hold all the cards for the future of the UK in Europe and its relationship with Europe, and indeed in the world, and I'm not going to disclose even the basic terms of our departure.' So of course we need that discussion."
There must be transparency and accountability on Brexit terms. We won't block Article 50 but will fight for a Brexit that works for Britain

— Jeremy Corbyn MP (@jeremycorbyn) November 6, 2016
Speaking to the House of Commons on Monday, Brexit Secretary David Davis ruled out a second referendum and said that there would be "no attempts to re-join the EU through the backdoor."
Davis reiterated the government's commitment to triggering article 50 by March and assured MPs that the Government will win its appeal against the High Court ruling.
The Supreme Court appeal is expected to take place next month. Ministers argue they do not need the consent of parliament because the result of June referendum patently gave the government the mandate to invoke Article 50.