'Child poverty will rise' as tough new welfare cap comes into force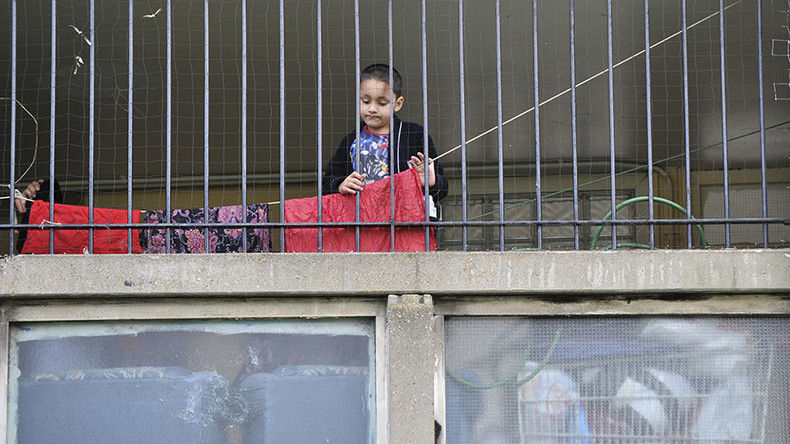 Tens of thousands of families will be hit with a controversial new benefits cap that comes into force on Monday, bringing maximum payments for working age households to £23,000 ($28,500) in London and £20,000 ($24,840) outside the capital.
The move, announced in 2015 by then-chancellor George Osborne, is part of the government's attempt to cut £12 billion ($14.9bn) from the welfare bill.
For those women experiencing abuse and facing cuts due to the #benefitscap we stand with you, we fight with you we care about you

— Sisters Uncut (@SistersUncut) November 7, 2016
Analysis by the Institute for Fiscal Studies (IFS) indicates that, although the cap will save the government £100 million ($124 million), "the majority of those affected will not respond" to the measure by finding employment or moving.
Since 2013, some 20,000 families were capped by the £26,000 ($32,300) limit on total household benefits. The Department for Work and Pension (DWP) estimates that around 23,500 households that had their benefits capped have since moved into work.
Ppl cheering #benefitscap fail to realise they're only an illness, accident or redundancy away from needing the welfare state. 😐

— Amy (@thisisamy_) November 7, 2016
The new cap is set to affect up to 64,000 households.
Damian Green, secretary of state for work and pensions, said: "Each statistic represents a person who has moved into employment and can now enjoy the security and dignity that works brings.

"By making sure that those people who are out of work are faced with the same choices as those who are in work, the benefit cap has been a real success.

"By lowering the cap today, we are ensuring the values of this Government continue to chime with those of ordinary working people and delivering on our commitment to make sure work pays more than welfare," he said.
Charities and unions have warned that the cap is likely to drive thousands of children into poverty.
"There are already 3.9 million children living in poverty across Britain and the new cap is likely to cause that total to rise. Children's health, well-being, and mental health could all be put at risk," the Children's Society said.
Tim Farron, the Liberal Democrat leader, said: "Theresa May said one thing on the steps of Downing Street and is now robbing some of the poorest families of £6,000 [$7,450] a year. She just misled the British public and is now clobbering those who can least afford it. It makes her party look like hypocrites."

"Attempts by the Conservatives to somehow re-brand themselves as the workers' party are now looking absurd. This is disgraceful," he stressed.