7yo Muslim boy reported to police after school mistakes brass cylinder for 'bullet'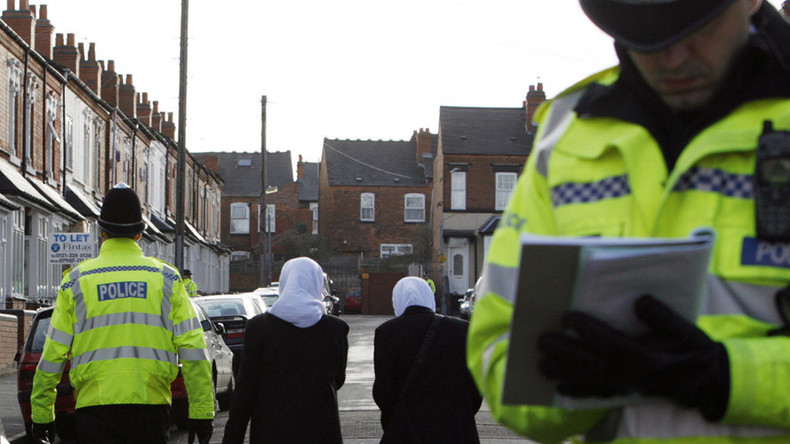 A seven-year-old Muslim schoolboy in Birmingham, England, was left in tears after two police cars were sent to his home because his school mistook a piece of brass he brought to class as a bullet.
St Edward's Catholic Primary School contacted the police after the child said a piece of brass was a "bullet" and told his teachers his older teenage brother, who had reportedly been on an army cadet course, had held a weapon.
Tell Mama, a charity that monitors anti-Muslim hate, said "taking a common sense approach to incidents that relate to safeguarding seem to go out of the window."
The organization condemned the school for failing to inform the parents that their son had been referred to West Midlands Police.
"In this case, there was a failure of care to the parents and it is clear that there was," Tell Mama said in a statement. "Whether this was due to the child being Muslim leading to an overreaction, we will never know."
The mother of the seven-year-old boy, who is an academic at a West Midlands university, told Tell Mama that her son was left "very distressed and intimidated."
"It immediately became apparent that neither the school nor the police thought it was a real bullet, yet nobody thought to use some common sense," the mother, who was not identified said. "Instead it was unduly escalated and left my seven-year-old very distressed and intimidated that police officers were insisting to question him directly."
"I am also very angry about the way the matter was escalated," she added. "They, the school and the police, were heavy-handed and placed undue suspicion on a seven-year-old; They left him mistrusting his teachers after they told him it would be a matter to discuss only with parents and they dealt with us as parents in a way they would not deal with non-Muslim parents."
The mother refused to let the police speak to her son during the incident, according to the Sunday Times.
READ MORE: 'Cut beard or leave': French high school student told his beard is 'sign of radicalization'
Joanne Kennett, head teacher at the school told the Times that St Edward's had apologized to the son's mother and insisted that all pupils are "treated equally."
"As a Catholic school, all our children are treated equally and we pride ourselves on the diversity of our pupil intake and community," Kennett said. "There have been disclosures made of a similar nature from children who were not from Muslim families and the same course of action has been taken."
West Midlands police confirmed visiting the family's home and said the item was not a bullet and that "no further action was taken."
The British government's controversial Prevent strategy, which human rights groups have accused of racially profiling young Muslims, was found to have targeted children as young as four being referred to authorities as part of its "deradicalization" program.
READ MORE: Prevent 'counter-radicalization' strategy condemned by human rights NGO