Sacked army whistleblower branded 'security risk' over David Kelly inquest campaign
Published time: 4 Nov, 2016 12:43
Edited time: 5 Nov, 2016 15:10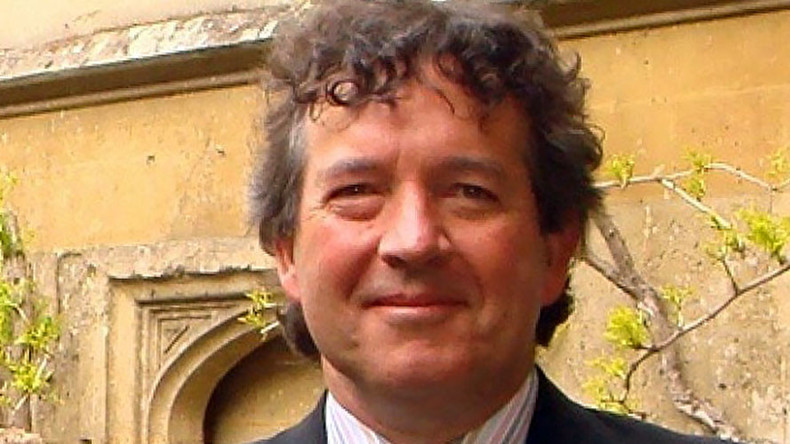 A whistleblowing doctor sacked by the military was viewed as a security risk because of his quest to see a proper investigation into the mysterious death of Iraq WMD expert David Kelly.
Dr David Frost was sacked by the Ministry of Defence in 2013 after an incident involving a super-strong painkiller issued to a wounded Afghanistan veteran.
Frost did not write the prescription or dispense the painkillers, a point that the MoD accepts.
The employment tribunal considering a suit Frost has brought against the UK military has already heard accusations that senior military officers libeled him because of his activism and used Stasi-like tactics to ruin his career.
Emails between senior medical officers have emerged that Frost, whose 20-year career as a civilian GP serving the military is reportedly blemishless, says amount to malicious libel.
Colonel John Burgess of the army's clinical department told the tribunal that his subordinate, Colonel Carson Black, had sent him the emails.
In one, Black said: "Having read widely at the weekend, it's clear to me Dr Frost has an axe to grind and it surprises me that he has chosen to work in the MoD environment when his views are so strong."

In a later statement, Black said Frost "might even pose a security risk."

Burgess replied: "You are amazing, thank you so much for doing this research."
The tribunal heard that the research was later forwarded to Frost's medical trust in Wales. He was subsequently sacked by text.
The research witheringly criticized Frost as a "leading light in the group of doctors who wish to reopen the case of Dr David Kelly, the government scientist whose suicide in 2003 resulted in the Hutton inquiry."
"He is vociferously critical of government in the press and on social media... a number of tweets refer to the 'illegal war in Iraq,'" Black added.
Frost's love of culture – particularly Russian culture – was also mentioned in a way that, it has been claimed, libeled him.
In one email exchange, it was mentioned that the doctor's Facebook page uses a Moscow scene as its header.
"I think his love of Russia is sparked by his interest in ballet and culture in general but… we have seen this with well-meaning intellectuals and idealists in the past."
Frost had previously campaigned for an inquest into the death of weapons inspector David Kelly, who died in a forest near his home in 2003.
Rather than launching an independent inquest, his death was looked into by the Hutton inquiry – one of a series of inquiries into the Iraq War.
Acting for Frost, John Hendy QC accused Colonel Black of using tactics reminiscent of the Soviet era East German Stasi police force.
The tribunal continues.