Daily Fail! Newspaper branded 'homophobic' after 'outing' Brexit-blocking judge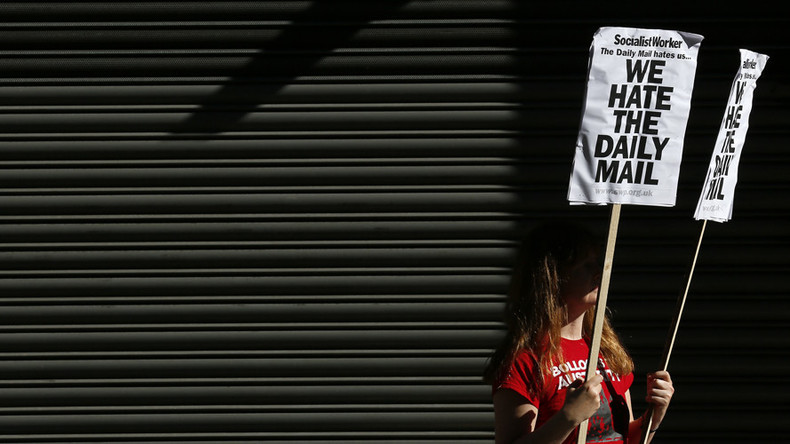 Britain's Daily Mail newspaper was accused of homophobia on Thursday after publishing an "exposé" on the three High Court judges who ruled that MPs should have a vote on Brexit that tried to shame one for being openly gay.
The original headline, which has since been changed, read: "The judges who blocked Brexit: One who founded a EUROPEAN law group, another charged the taxpayer millions for advice and the third is an openly gay ex-Olympic fencer."
The piece was intended to be a tell-all story about the judges responsible for Thursday's High Court verdict over Parliament's prerogative to debate Brexit before Prime Minister Theresa May invokes Article 50.
However, by highlighting the sexual orientation of the Master of the Rolls, Sir Terence Etherton, the newspaper found itself in hot water, with many accusing it of "outright homophobia."
Guardian Columnist Owen Jones, who has often spoken about the prejudice he has been subjected to as a gay man, took to Twitter saying: "I'd like to take back control from this bigoted crap."
Another user, whose Twitter name is Neil Marshall, said: "High Court announcement has revealed a new homophobic and racist low from today's Daily Mail. Why do people buy this disgusting trash?"
The paper is yet to comment on the controversy.
You can share this story on social media: