Is Downing Street bracing for a Donald Trump win?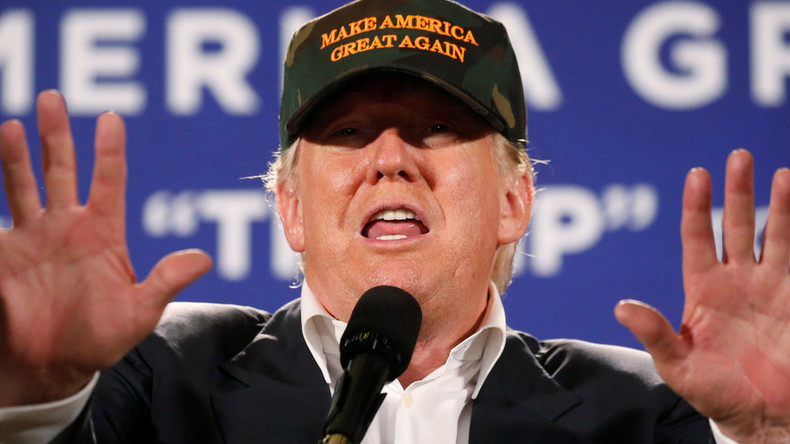 Donald Trump's foreign advisers say they have held "productive" talks with the British government, indicating Downing Street may be preparing for the prospect of a victory for the Republican candidate in next week's US presidential election.
According to one government minister, there had been a "period of complacency" last month when it seemed almost certain Democratic candidate Hillary Clinton would win.
But the race to the White House has now tightened after the FBI disclosed on Friday it is examining 650,000 emails on a laptop used by an aide to Clinton.
"The tempo has picked up a lot," the minister said.
George Papadopoulos, a London-based lawyer and foreign adviser to the billionaire property tycoon, told the Times he had held "very productive talks with representatives at the Foreign Office."
Sir Kim Darroch, Britain's ambassador to the US, reportedly has meetings scheduled with senior members of Trump's and Clinton's teams. His most pressing task is said to be identifying who is likely to take key roles in a Trump administration.
From a UK perspective, the two most important roles in Trump's set-up would be his national security adviser and who he would make responsible for policies on Europe.
Whitehall sources deny there has been a reassessment of Britain's approach to the election, saying they have sought to engage both sides ever since there were only two candidates left in the race.
British diplomats say fostering relations with Trump has been made easier by the departure of former Prime Minister David Cameron, who had slammed the Republican's call for a ban on Muslims entering the US as "divisive, stupid and wrong" during a parliamentary debate at Westminster.
Cameron later refused to backtrack on those remarks.
Current Prime Minister Theresa May has avoided any comment on either candidate.
She has reportedly been told Clinton's White House would be "more predictable," but a Trump win would mean some benefits, including his welcome for Brexit.