Calais migrant kayaks across English Channel, claims asylum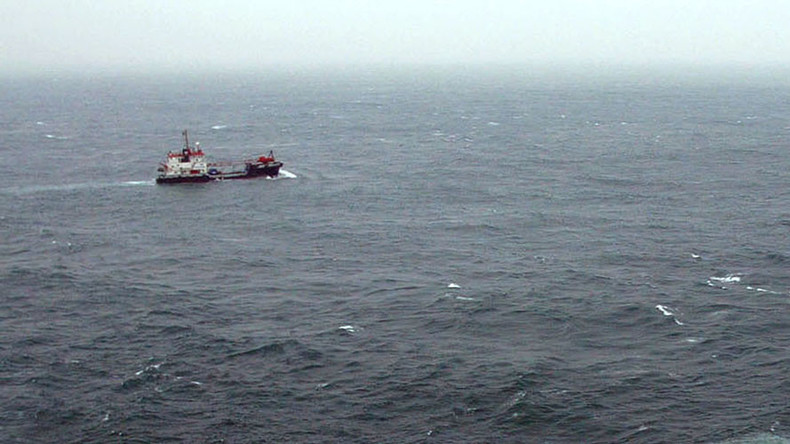 A migrant evicted from the Calais 'Jungle' camp has paddled an inflatable kayak from France to the coast of Kent, southern England, where he claimed asylum.
Immigration officials identified the man as an Iranian national in his 30s. He was lifted from the water by the UK Border Force 8 miles (12.8km) from English shores and taken to Dover after a Channel ferry spotted him in the water.
Read more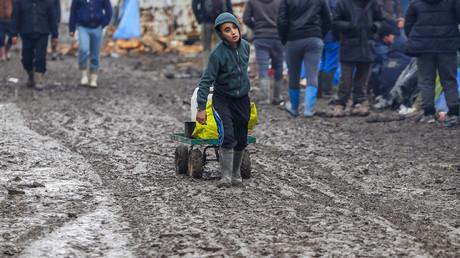 According to Sky News, the man told authorities he had converted to Christianity in Iran and had been persecuted for his beliefs.
He is also believed to have been living in the Calais camp until its demolition last week forced him to cross the Channel in a dinghy.
It is not certain whether the man traveled the entire distance between the French and English port-towns on his own. Intelligence services believe migrants have recently been dropped off from larger vessels near the coast and told to call the coastguard for further help.
"Border Force and the Maritime and Coastguard Agency responded to a report of a kayak being spotted by a ferry containing an individual off the Kent coastline at 12.30pm on Saturday, 29 October," a Home Office spokesman confirmed.
"The Border Force cutter HMC Searcher was deployed immediately and picked up the man on board.
"His case will be dealt with in line with the immigration rules."
Whitehall believes the number of people found trying to cross the Channel on small boats is linked to tougher security at the Channel Tunnel.
Last children leave Calais
The last unaccompanied children living in the camp were being removed from Calais on Wednesday and redistributed across France.
According to aid workers, the remaining 1,500 minors were left to fend for themselves in the camp's few surviving shipping containers which double as homes. There is no running water, heating, or sanitary system, and very little food in the camp. Most were aged between 14 and 17, but there were also much younger children there.
Inside the buses carrying the children to the undisclosed locations were several UK Home Office workers, placed to help them with their UK asylum applications.
"This is a failure that will go down as a dark moment in French and UK history where no one was taking proper responsibility," said Lilian Simonsson, a volunteer at refugee children charity Safe Passage.
Other volunteers have been attempting to provide the children with three hot meals a day and distributing up to 3,000 bottles of water.
"In the Jungle there were other kitchens and restaurants and people were able to prepare their own food," Refugee Community Kitchen's Steve Bedlam told the Times.
"There are no cooking facilities in the container camp so we have been providing 1,500 people with three meals a day.
"They get lunch from the French organization that is supposed to be running the camp but they complain the portions are tiny and it's not what they want to eat."
Soccer team Queens Park Rangers (QPR) announced it was sending a fleet of coaches to pick up 1,000 refugees from the French camp and bring them to Britain as soon as they were given the green light by UK authorities.