Sharia courts inquiry: Muslim women used as 'political football'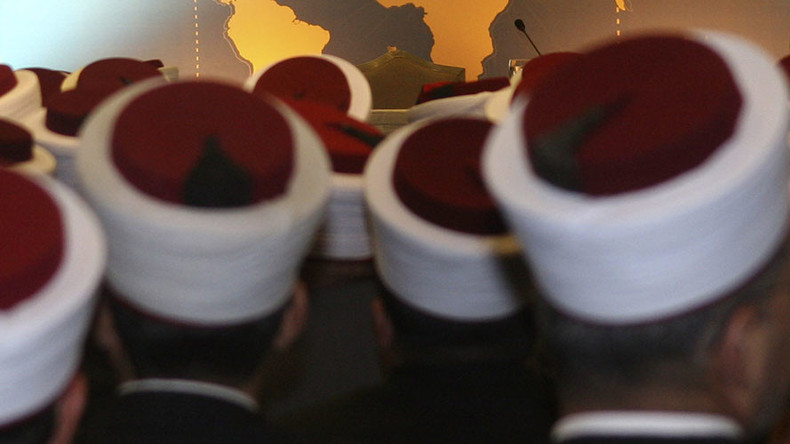 Muslim women feel they are being used to score political points by all sides as an inquiry into Sharia courts in Britain pitches religious groups and women's rights organizations against one another.
In an open letter, published by the Muslim Women's Network UK, more than 100 British Muslim women told the Home Affairs Committee they are tired of being used "as a political football" in the debate.
The committee launched its inquiry into the estimated 30 Islamic councils, also known as courts, to establish whether the guidance given is not only compatible with British law, but also operating fairly.
Critics argue Sharia law is discriminatory towards women and non-Muslims while Muslim groups insist banning the councils would be Islamophobic and possibly trap victims of domestic violence in their abusive relationships.
"Muslim women are fed up of being used as political football and being treated like children," said the network's chair Shaista Gohir.
"Everyone wants to listen to Muslim women when highlighting their terrible experiences. However, when it comes to the solutions everyone thinks they know what is best for them."
Gohir, who is giving evidence during the inquiry on Tuesday, added that "anyone advocating for the immediate shutting down of Sharia Councils are using women's rights as a guise to further their anti-faith agendas and do not represent the best interests of Muslim women.
"Abolishing Sharia Councils would result in Muslim women being trapped in abusive marriages and drive divorce services underground, leading to even less transparency and more discrimination."
The group's open letter highlights how some groups see "all faith practices as discriminatory" and, in doing so, they "conflate misogyny and patriarchy with extremism." The network says this could lead to further hate crimes against Muslims.
It also held that divorce proceedings within Muslim households are often less traumatic when run through Sharia councils, but added that "alternative civil solutions" should be established by the government so that there is both consistency in the rulings and women are not fully dependent on the decisions of the religious institution.
But not all Muslim women agreed. Domestic violence support group Southall Black Sisters (SBS), which works with black and Asian women, suggested some Sharia courts sabotage "criminal proceedings" against alleged abusers.
"There is a view that as religious arbitration systems are used, it makes more sense to recognise their rulings and regulate their operations and encourage good practice. We reject this view outright," the group said in its written statement to the inquiry.
"Quite apart from the fact that there is no evidence that the majority of BME women want religious arbitration over family matters, any such move will be profoundly anti-democratic. In the wider society there is continuing public scrutiny of the law and legal systems under a democratic parliamentary process but religious law is not open to such scrutiny."
SBS also added that Sharia councils and similar religious courts encouraged minority women "to remain ghettoized and subject to their own religious systems with little or no opportunity to exit from oppression."
Case studies
SBS quoted some of its Muslim users in the evidence submitted to the Home Affairs Select Committee to show how not all women want Sharia courts to be regulated and allowed to rule on legal matters.
"I'll be honest with you as a Muslim, someone who believes in the purity of this faith, I don't like Sharia councils, I don't think they should exist, there are for men, that's it, it's predominantly men on those councils, so four or five men are going to sit around a table and decide whether I can file for this or not when God has already given me the permission to do it," one woman said.
Another woman named Farzana, who was married at 18 in Pakistan and suffered domestic abuse throughout her marriage, told the charity she went to a Sharia council for a religious divorce. The proceedings took months and despite finally being granted a divorce she was made to give up her rights to maintenance and property.
A woman in a similar position to Farzana told SBS: "I mean he and I had been separated for many years by that point, he wasn't giving me any maintenance. And he didn't do anything for me, so you see this way it's easy to get a divorce and so they didn't ask me too many questions because, there were no impediments, it wasn't as if he was giving me, he didn't give me any maintenance, nor did I ever take anything from him."
The group also cites a pregnant woman who was told that under Islam she could not divorce while until she had the child.