Military chiefs enjoy millions in bonuses while UK troops endure brutal pay freeze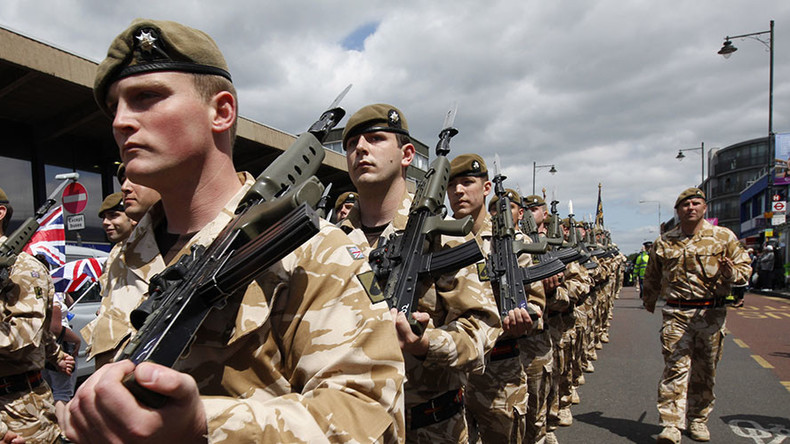 Ministry of Defence (MoD) bosses have raked in more than £130 million in bonuses since 2011 while the average British soldier has faced wage freezes and forced mass redundancies.
Some bureaucrats have been given bonuses of up to £50,000 ($61,000) on top of their salaries during that period, according to the Daily Mail.
Basic wages are so high for some senior civil servants that one earned £220,000 before receiving any performance-based add-ons.
In September 2016, it was announced that army manpower had been cut to below 80,000 from its pre-2010 figure of around 120,000.
Responding to the figures, an MoD spokesman said: "We've cut the value of performance-related civil servant bonuses by half since 2011-12.
"This has contributed to the £5 billion of efficiency savings the department is on course to deliver since 2010.
Read more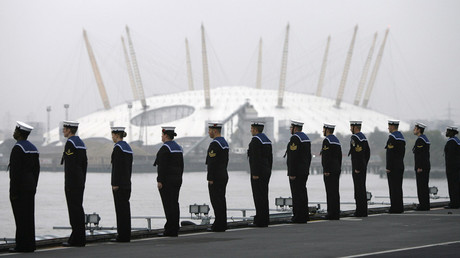 "The Armed Forces benefit from their own reward structure worth around £700 million in addition to basic pay," the spokesman added.
The reports follow a series of controversial disclosures of MoD spending.
According to an investigation by the Express published in August, the MoD spent mammoth sums on outside advice.
This included spending an additional £10 million on financial advisers and £18 million on solicitors, on top of its annual £26-million legal fund.
A total of £57 million was spent on issues including "change management," the paper claimed.
"For the MoD to be lavishing so much public money on 'consultancy' is scandalous," Andy Smith, head of the UK National Defence Association (UKNDA) think tank, told the Express.
In July, a report from the influential Public Accounts Committee (PAC) pulled no punches in describing the shortcomings of service accommodation, while blasting both Britain's Ministry of Defence, and its contracted private housing provider, CarillionAmey.
The committee accused both of "badly letting down service families," while warning that failures to maintain the properties properly "may be driving some highly trained personnel to leave the military, wasting the investment made in them."
"We are still seeing people with moldy and damp homes, rat infestations… Families are moving into properties that are disgustingly filthy – when I say filthy, I mean flea infestations and dog hairs on carpets," the wife of one Royal Marine claimed.