Boaty McBoatface II? P&O bravely asks the public to name its new ferry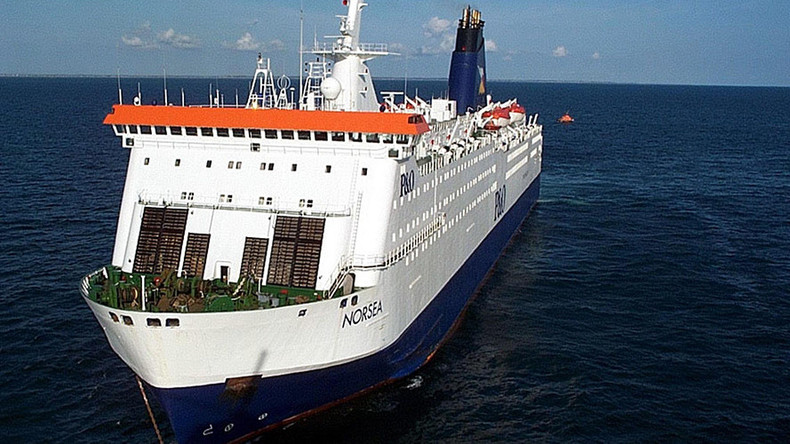 The cruise company P&O has taken the plunge and decided to ask the public to name its new ferry. This comes in spite of the Boaty McBoatface debacle earlier this year.
A 2016 attempt by the public to name a £200 million ($243 million) arctic research vessel Boaty McBoatface was foiled when the fun police decided it was just too daft.
In a tweet posted on Wednesday, P&O threw caution to the wind, saying it is "proud to announce that the name of our new ship… will be decided by you our guests!"
Within minutes, Boaty McBoatface was reprised as a suggestion, alongside Cruisy McCruiseface and Shippy McShipface.
Other suggestions ranged from Hard Brexit to Bryan Ferry, after the 1980s pop star. Sensing a deliberate cry for attention, another tweeter branded the ship HMS Social Media Gimmick.
The original 'Boaty McBoatface' was eventually named RRS Richard Attenborough after the famed BBC explorer and zoologist.
Earlier this year, the Natural Environment Research Council (NERC) asked the public to choose a name via the internet competition 'Name Our Ship,' but after the exceedingly popular moniker 'Boaty McBoatface' won the poll with more than 124,000 votes, the builders overruled the decision.
In the face of public outcry, a small yellow submersible that will operate from the Richard Attenborough was christened Boaty McBoatface.
The BBC naturalist attended the traditional keel-laying ceremony in Merseyside in October.
The vessel will cost an estimated £200 million, and is the largest commercial shipbuilding project in Britain in over 30 years. It is expected to set sail to Antarctica in 2019, sending the most advanced research on the world's oceans and climate change back to Britain.
Speaking on the BBC Radio 4 Today program, Sir David confirmed that the infamous moniker will be put to use for an autonomous submarine serving the ship.