British banker 'filmed torture & murder of victim on iPhone,' Hong Kong court hears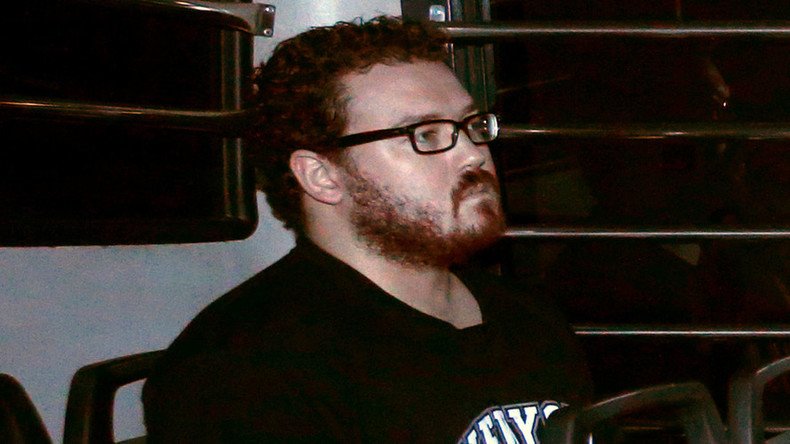 A British banker filmed himself torturing and killing one of his sex worker victims on his iPhone before stuffing her body into a suitcase, a Hong Kong court heard on Monday.
Rurik Jutting, 31, is charged with the murders of Seneng Mujiasih and Sumarti Ningsih, whose bodies were found in his high-rise luxury apartment near Hong Kong's Wan Chai red-light district in November 2014 after he called police.
Jutting, a Cambridge graduate who worked for Bank of America Merrill Lynch in the city, pleaded not guilty to two murder charges after prosecutors rejected his attempt to plead guilty to the lesser charge of manslaughter.
A third charge was also read out – unlawful burial of Ningsih's body – to which he pleaded guilty.
Her body was found decomposing in a suitcase on the balcony. It is thought to have been there for about a week.
Prosecutor John Reading said Ningsih, 23, was tortured for three days at Jutting's apartment with sex toys, his belt, his fists and a pair of pliers.
He filmed part of the torture he inflicted on her on his iPhone, the court was told, according to the Press Association.
"After torturing her for three days, he took her into the bathroom, had her kneel in front of the toilet bowl and with her hands tied behind her back with his belt, made her lick the toilet bowl," Reading said.
"Then he cut her throat with a serrated-edged knife. She did not immediately die so he dragged her into the shower and continued to saw through her neck until she was dead."
READ MORE: British banker accused of Hong Kong double mutilation murder appears in court
After she was killed, her body was allegedly wrapped in plastic sheets and blankets and put inside a suitcase.
Jutting recorded footage describing how he had enjoyed the killing and saying he could not have done it without using cocaine, jurors heard.
Ningsih, who was in Hong Kong on a visitor visa, had sex with Jutting on a previous occasion at a hotel for an amount of money, but had offered to refund half the cash in order to be allowed to leave early because he was treating her violently. The court was told she reluctantly agreed to meet Jutting again on October 26 when he offered her another amount of money.
Jutting appeared to have called police when hallucinating, saying special forces agents were outside his apartment but no talking to him.

— Wei Du 杜唯 (@WeiDuCNA) October 24, 2016
Prosecution: Jutting attempted to give to police his phone, on which he recorded multiple videos throughout the double murder, and password.

— Wei Du 杜唯 (@WeiDuCNA) October 24, 2016
Mujiasih, 29, was found naked in the living room with knife wounds to her neck and buttocks.
Jutting met her at a bar in Wan Chai and brought her home after offering her money for sex.
Before going out, Jutting hid two knives under sofa cushions and had bought a small blowtorch, plastic ties and a hammer, Reading said.
"In one of his interviews with the police, the accused explained how he went out that evening hunting for prey, and Mujiasih was his prey," Reading said.
Jutting had also made a gag out of rope and a condom, the jury was told.
"At one stage, Miss Mujiasih apparently saw the gag, stood up and began to shout at the accused.
"He grabbed her and pulled her to the floor. He took one of the knives and held it to her throat, telling her if she continued to call out and struggle, he would cut her throat.
"She continued to struggle and shout and he had cut her throat," Reading said.
Both victims had come to Hong Kong to work as maids, and were among the more than 300,000 migrant domestic workers employed in the city. The vast majority come from Indonesia or the Philippines.
The case has shone a spotlight on the seedy underbelly of Hong Kong, and has highlighted the extreme inequality of the former British colony.
You can share this story on social media: