British banker accused of Hong Kong double mutilation murder appears in court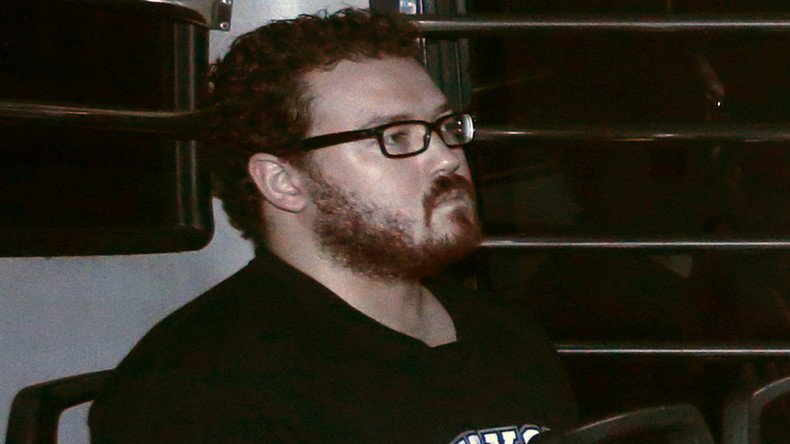 A British banker accused of murdering two Indonesian women who were found mutilated in his upmarket Hong Kong apartment attended a pretrial hearing on Thursday, ahead of his October trial.
Rurik Jutting, 31, was charged with murder after two women believed to be sex workers were found dead in his home.
The former Bank of America Merrill Lynch employee appeared much thinner than in his previous public appearance last October after he was charged.
Dressed in a button down shirt and accompanied by four police officers, Jutting listened attentively at the pre-trial hearing, which was closed to the public.
No details from the hearing can be reported until a verdict has been reached. Jutting's trial is due to start in late October.
The banker has previously said he would plead not guilty to the murders.
Local media reports Seneng Mujiasih and Sumarti Ningsih, both in their 20s, were sex workers in Hong Kong.
Both were found dead in Jutting's flat after he called police to the scene in the early hours of November 1.
The grisly murders shocked Hong Kong, a city with a low homicide rate.
Mujiasih was found naked in the living room with knife wounds to her neck, legs, and buttocks, while the body of Ningsih was found decaying in a suitcase on the balcony.
Jutting was reportedly a regular in the city's red light district, which is just a few streets from his home.
Police said they also discovered cocaine and sex toys in the banker's luxury apartment.
The Cambridge University graduate, who reportedly attended Britain's prestigious Westminster School, was found fit to stand trial in November following psychiatric tests.
You can share this story on social media: