NATO, EU ships 'mark' Russian fleet as it passes through English Channel (VIDEO)
NATO and EU ships were put on full alert along the British coast as a Russian naval fleet passed through the English Channel on its way to the Mediterranean.
READ MORE: UK combat jets buzz Russian carrier in English Channel to 'take photos' – media
The Admiral Kuznetsov, a Soviet-era aircraft carrier that can carry more than 50 planes, crossed international waters in the North Sea with seven other vessels on Friday.
Locals and media gathered in Dover to watch the fleet pass by into the channel.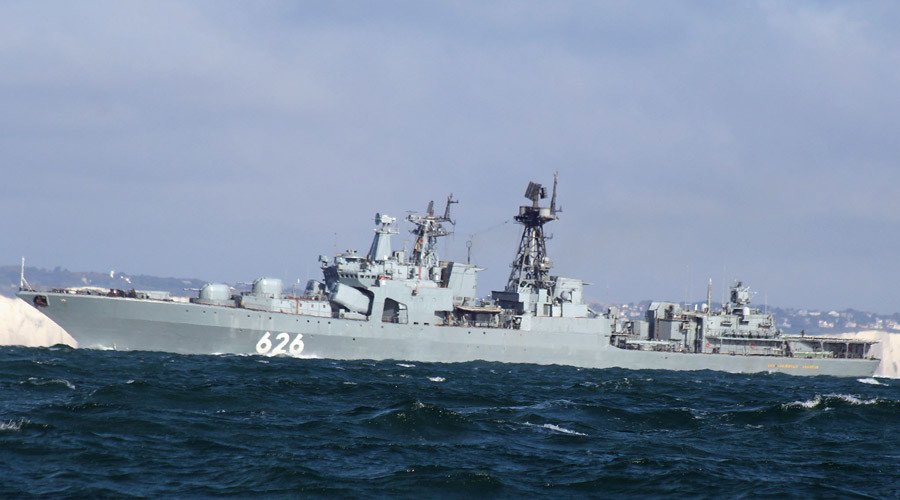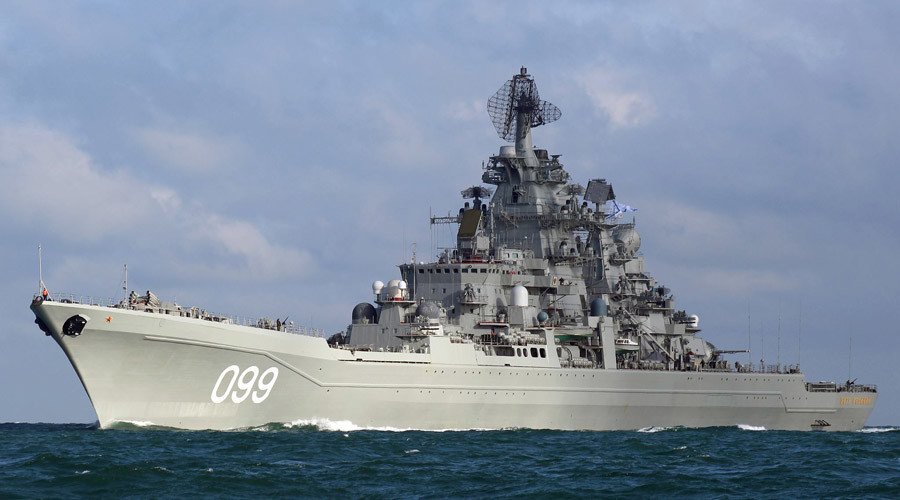 The vessels are also being very closely watched. The British Ministry of Defence said it had dispatched Royal Navy ships to escort the vessels.
The British warship HMS Richmond escorted the group from the Norwegian Sea as it went south, and the HMS Duncan, a Type 45 destroyer, sailed from Portsmouth on Tuesday to "man-mark" it.
"It's being marked every step of the way by the Royal Navy and ships and planes of other Nato members as well," Defence Secretary Michael Fallon said in a statement.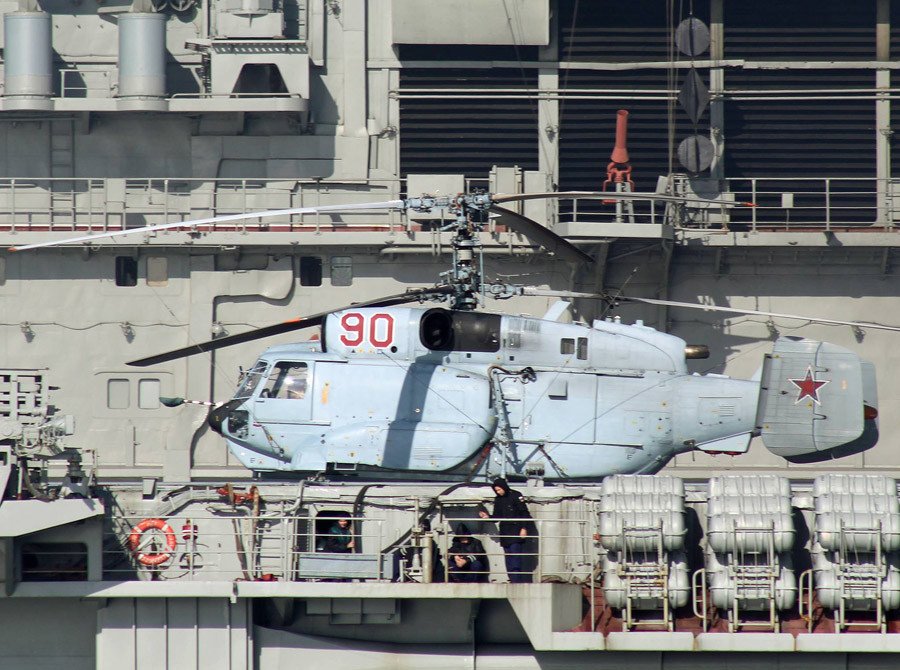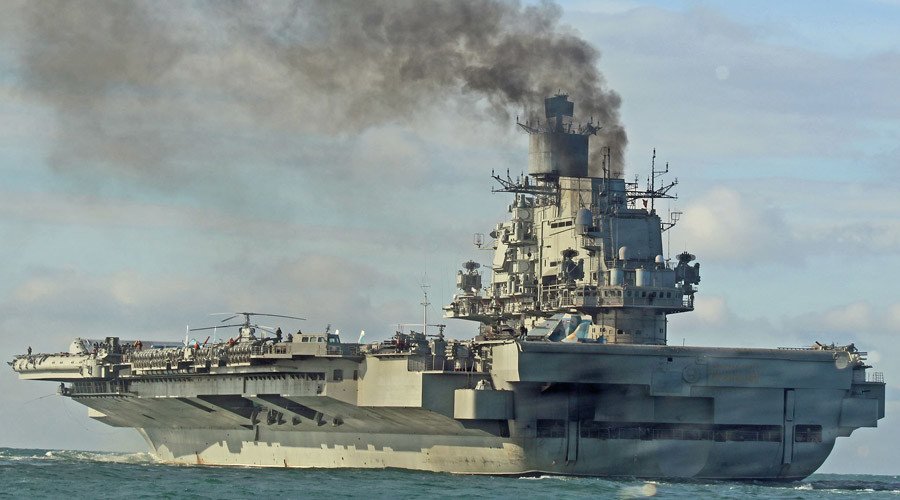 Jens Stoltenberg, NATO's secretary general, said the Russian navy "is free to operate" in international waters.
"Russia, of course, has the right to operate in international waters and this is not the first time we've seen this carrier group being deployed in the Mediterranean," he said.
READ MORE: Overreaction? Russia's air carrier group tour to Med provokes military, media hysteria in Europe
The Admiral Kuznetsov was commissioned in 1990 and is presently Russia's only aircraft carrier. Manned by a crew of 1,960, it has Granit anti-ship cruise missiles as well as Blade and Chestnut gun systems in its arsenal.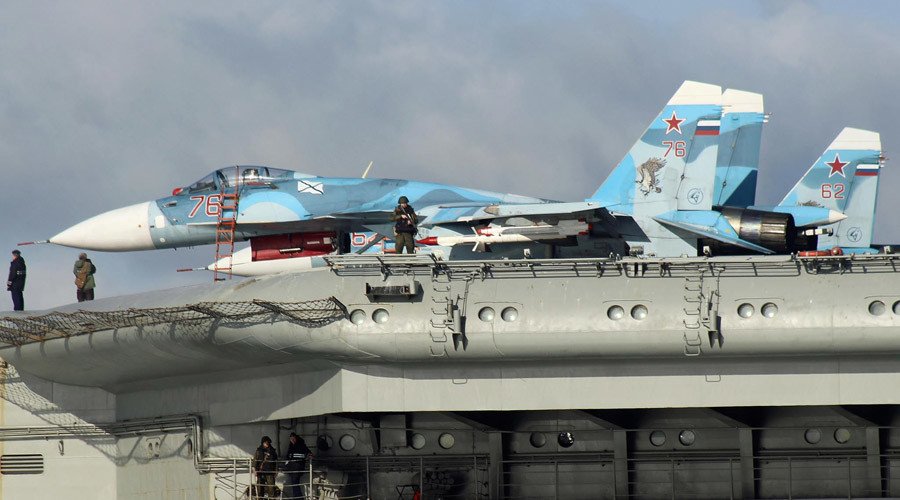 A Downing Street spokesman dismissed the idea that Moscow regarded Britain as weak.
"I would reject suggestions that the Russians feel we are too weak. Clearly, we are not weak at all," he said.
Russia's TASS news agency quotes the Russia's defense minister, Sergei Shoigu, as saying the warships are making their tour to bolster the "combat capabilities" of the country's Mediterranean fleet.
"Special focus will be made on safeguarding the security of maritime traffic and other types of maritime economic activity of Russia and also on responding to the new kinds of modern threats such as piracy and international terrorism."
The Russian Navy has not said if it intends to use the ships for any specific battle missions in the Middle East. The group will "ensure a naval presence in operationally significant areas of the world's oceans," the Russian Navy said in an official press release.
READ MORE: Battle Stations! Putin's fearsome fleet locked, loaded & ready for war with Britain… or not
You can share this story on social media: