Police officer 'killed & dissolved in acid' after Grindr sex date, court hears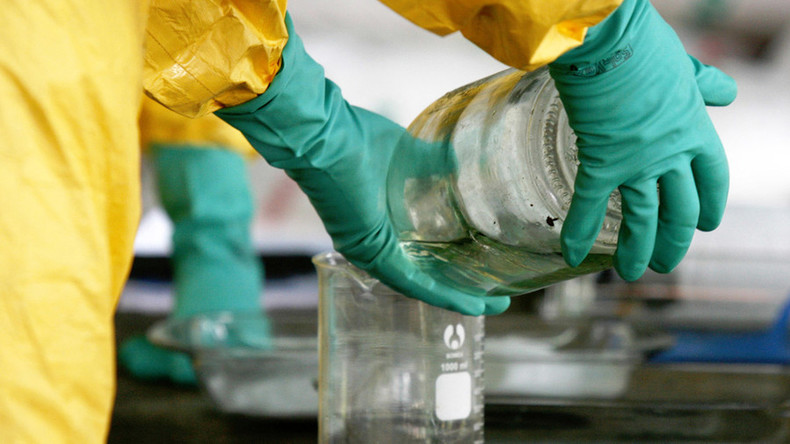 A Morgan Stanley worker accused of strangling a police officer he met on a gay dating app before trying to dissolve his dismembered body in acid was trying to re-enact a plotline from the US TV drama 'Breaking Bad', a court has heard.
Stefano Brizzi, 50, is alleged to have murdered Gordon Semple, 59, at his flat in Southeast London in April after using the Grindr dating app to invite him there for a drug-fueled "hot, dirty, sleazy" sado-masochistic party.
A few hours after Semple, who was on duty, arrived at the flat, another person invited to the party arrived unannounced, the Old Bailey heard.
According to the Times, Brizzi answered the door and told him: "Look, this is not the right time now, people are falling ill on drugs and it's a mess."
Brizzi later told police the person arrived when he was "right in the middle of strangling Gordon."
The prosecution says Brizzi went to a DIY store four days after the murder to buy buckets, washing up liquid, toilet descaler, bleach, a three-in-one set, rubber gloves and a perforated metal sheet that was used as a "grater" on Semple's skin.
He is then said to have tried to dissolve the body in his bath filled with acid.
"There was a human head in the larger bucket," said Crispin Aylett QC, for the prosecution.
Police arrived at the flat and discovered buckets containing "globules of human flesh."
"I've tried to dissolve the body… I've killed a police officer… I killed him last week. I met him on Grindr and I killed him. Satan told me to," Brizzi allegedly told the officers.
The court was told Brizzi had lost his job as a result of a crystal meth addiction and that he was obsessed with Breaking Bad, a TV series in which the main character, Walter White, dissolves a body in acid.
Brizzi denies committing murder. He says Semple died accidentally during a drug-fueled sex game that went wrong.