'Grindr serial killer' drugged gay men before raping and killing them, court hears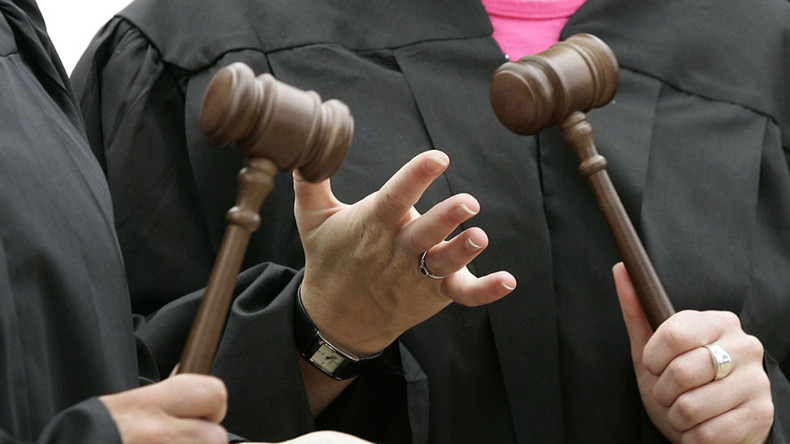 A chef who "had a propensity for sex with unconscious men" drugged the victims he met on gay networking sites before sexually assaulting and killing them, a court has heard.
Stephen Port, 41, from Barking, east London, appeared at the Old Bailey on Wednesday accused of four counts of murder, seven of rape, four of assault by penetration, and 10 of administering a substance with intent.
The court heard that he used social media sites, including the gay dating app Grindr, to set up a series of one night stands in which he allegedly spiked his dates' drinks or injected them with enough GHB – known as liquid ecstasy – to knock them out.
At the time, Port described himself as "70 percent more gay than straight" and was attracted to young boyish looking men in their late teens or early 20s referred to as "twinks," jurors were told.
The prosecution says between 2012 and 2015 he committed a series of sexual offences against 12 young men, four of whom died.
The bodies of Anthony Walgate, Gabriel Kovari, and Daniel Whitworth were discovered in Barking between June and September of 2014. The body of another man, Jack Taylor, was also discovered in Barking in September of 2015.
Port is accused of dragging their bodies from his flat and leaving them in or near a churchyard.
The prosecution says in some cases he propped their bodies up in a sitting position and planted drugs on them to make it seem as if they had died from accidental overdoses. In one case, he even left a fake suicide note.
Port allegedly went on to lie to police about his involvement with the men as their bodies were discovered over a 15-month period.
Other alleged victims claim they were drugged by the defendant before being raped by him.
Prosecutor Jonathan Rees QC said Port, who had been a chef at a stagecoach bus depot in West Ham, was interested in "drug rape pornography" and at times filmed himself having sex with men who were unconscious.
"We say all of the offending behavior was driven by one main factor, namely the defendant's appetite for having sexual intercourse with younger, gay males while they were unconscious through drugs," he said, according to the Telegraph.
Port used drugs, including poppers, viagra, mephedrone, crystal meth, and GHB, jurors were told.
Rees noted that the circumstances surrounding the four deaths were "strikingly similar."
"It offends against common sense to suggest that it was just an unfortunate coincidence that all of these men happened to die from an overdose featuring high levels of GHB shortly after meeting the defendant," Rees told the court.
Port has denied all charges, and the trial is continuing.
You can share this story on social media: