Celebrity SAS veteran's capture & mercy killing claims 'utter bullsh*t,' say comrades
Published time: 21 Oct, 2016 10:22
Edited time: 22 Oct, 2016 16:42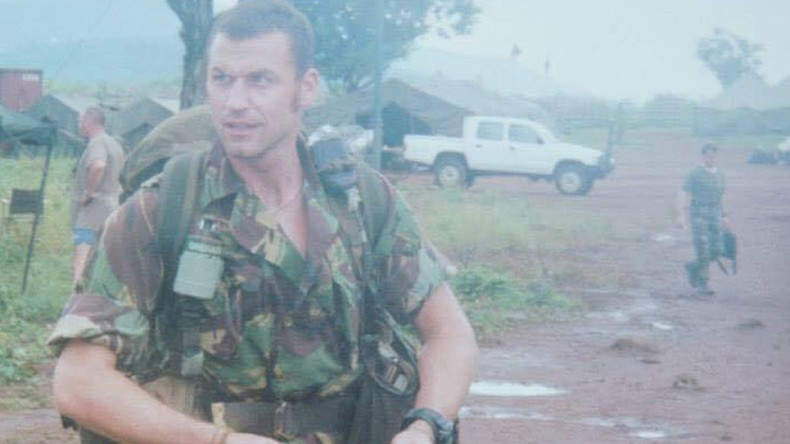 Ex-SAS personnel have branded special forces veteran Colin Maclachlan a military fantasist after details of his soon-to-be published book about his service in Iraq came under scrutiny.
Maclachlan, who is a now a TV personality, markets himself as an SAS 'hero' and has appeared on a number of shows about the secretive special forces unit.
His new book, 'The Pilgrim', is due out in November and includes a story about his capture by Iraqi police at a checkpoint in October or November 2004.
It is an incident other veterans now say he is conflating with a similar and more famous episode a year later, by which time Maclachlan had left the military.
In a podcast interview, he explained how a group of rogue Iraqi police "were ready to behead us and then a tank burst through the walls and our own guys managed to come and rescue us, kind of at the eleventh hour, but there was a massive mob outside and it was all over Sky News."
Critics say the story had been conflated with another more serious incident which took place in September 2005 after Maclachlan had been out of the SAS for three months, and more than a year after his apparently genuine but much less serious run-in with local police at a Baghdad checkpoint.
Former SAS comrades told the Times that Maclachlan's experience was much less violent and that his claims of having to fight for his life when the security forces tried to bundle him into a car are overblown.
One soldier told the paper Maclachlan's claims were "utter bullsh*t" while another branded him a "Walter Mitty" – a military slur for a fantasist who inflates or "bloats" his own service record.
Maclachlan caused controversy earlier in October by apparently claiming in the book he had mercy-killed three badly wounded Iraqi soldiers.
His ghost-written book had originally claimed that after arriving at the scene of an attack on an Iraqi convoy "there were a number of seriously injured soldiers."
"Special forces operatives quickly put them out of their misery," he claimed.
Maclachlan has since denied killing wounded soldiers. Such an act would likely constitute a war crime under the Geneva Convention.
Veterans have also criticized the former soldier over the mercy killing controversy and accused him of inflating the number of years he spent in the special forces.
Maclachlan, who is in Nepal performing humanitarian work, reportedly told the Times he would explain when he was back in the UK.