'We don't want to wreck EU, but there's no going back on Brexit,' May to tell European leaders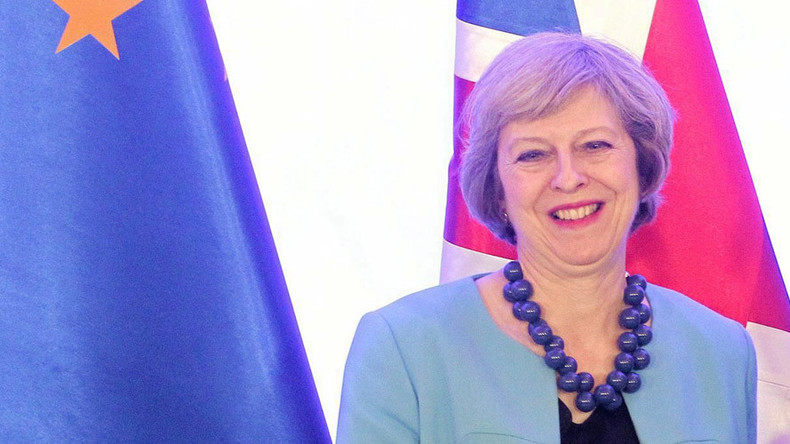 Theresa May will tell European leaders on Thursday that although Britain does not mean to destroy the EU, there is no going back on Brexit and there will certainly not be a second referendum.
"The priority now has got to be looking to the future," the prime minister will tell her counterparts.
In her address, May will also try and calm the nerves of European figures who fear Britain's departure will harm the rest of the EU.
"I am not trying to wreck your project or bring it down or be the harbinger of doom for the rest of you," she will say, according to a government source.
Brexit, she will add, will be "a smooth, constructive, orderly process minimizing uncertainty for countries, our people and business."
"Us making a success of it does not mean it has to be a failure for you. And us making a success of it does not mean that it becomes such an attractive path for others that they will all want to take it."
Meanwhile, Cabinet minister David Davis has turned his attention to the Opposition after Labour MP Jenny Chapman cornered the secretary of state for exiting the European Union, claiming he couldn't give a "straight answer" on the negotiations.
Davis had refused to answer an earlier question on how much the UK will continue to pay the EU after it leaves. He later claimed Labour was trying to put the nation in a "disadvantaged position" with its strategy questions.
"I have no trouble keeping a straight face to the Opposition. I'm afraid what they do is rather seriously knock the country's interests from time to time," Davis said during the first Brexit question time in the Commons.
"What the Opposition is trying to do is to put ours in a disadvantaged position to the European Union. That is not in the national interest."
You can share this story on social media: