Assets, properties targeted as UK tries to stem flood of dirty money from abroad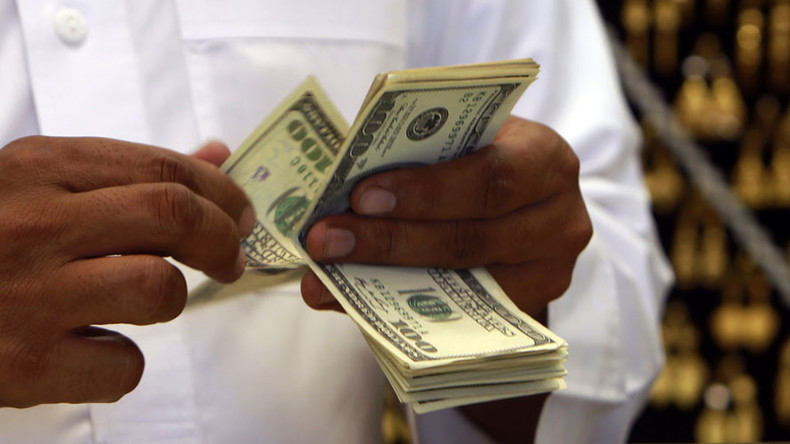 Hundreds of properties in Britain suspected of belonging to overseas criminals could be seized under new laws designed to crack down on corruption and dispel accusations that London is a haven for dirty money.
The Criminal Finances Bill, introduced on Thursday, would force suspected criminals to prove their source of finance through "unexplained wealth orders" or risk having their assets seized.
The Serious Fraud Office (SFO) and HM Revenue and Customs (HRMC) will be able to apply to the High Court for an order forcing the owner of an asset to explain how they obtained the funds to purchase it. If the owner fails to demonstrate how they acquired a property or a piece of jewelry, agencies will be able to seize it.
The law is designed to close a loophole which has left the authorities powerless to seize property from overseas criminals unless the individuals are first convicted in their country of origin.
"This legislation will ensure the UK is taking a world-leading role in cracking down on corruption and send a clear message to criminals – we will take your liberty and your money," said Security Minister Ben Wallace, who announced the bill.
London's property market has allegedly become a safe haven for corrupt politicians, tax evaders and criminals to store the proceeds of international corruption.
Even after hosting a summit on anti-corruption and money laundering earlier this year, the UK has continued to come under pressure.
Huge amounts of corrupt wealth is laundered through the capital's banks, with the National Crime Agency believing up to £100 billion (US$122 billion) of tainted cash could be passing through the UK each year.
The Guardian revealed through the Panama Papers how a powerful member of Libyan dictator Muammar Gaddafi's inner circle had built a multimillion-pound portfolio of boutique hotels in Scotland and luxury homes in London.
Scottish police have confirmed they are investigating, but Libya's request for an asset freeze has not been implemented.
Research published by Transparency International in 2015 found more than 36,000 London properties were owned by offshore companies whose source of wealth was unknown or unverified.
Depending on how quickly it passes through Parliament, the bill could come into force early next year.