Cameron tells Queen Nigeria & Afghanistan are 'fantastically corrupt' (VIDEO)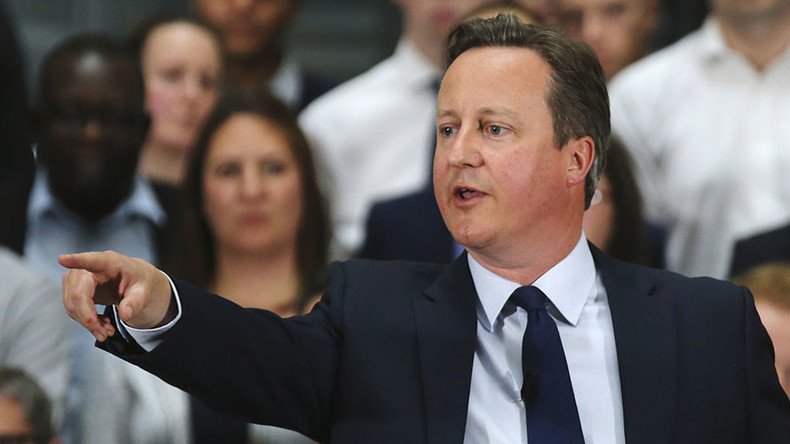 UK Prime Minister David Cameron was caught on camera describing Nigeria and Afghanistan as "fantastically corrupt" in a conversation with the Queen.
At a Buckingham Palace reception on Tuesday afternoon, a television microphone caught Cameron saying: "We've got some leaders of some fantastically corrupt countries coming to Britain … Nigeria and Afghanistan, possibly the two most corrupt countries in the world."
Archbishop of Canterbury Justin Welby intervened, however, to defend the Nigerian premier.
"This particular president is not corrupt ... he's trying very hard," said Welby.
It is not known whether Cameron knew his comments were being recorded.
Nigerian President Muhammadu Buhari has embarked on a sweeping anti-corruption crusade since taking office last May. However, critics have slammed the campaign as a politically motivated witch-hunt, accusing Buhari of using corruption as a cover for weeding out political opponents.
Despite having the highest paid public officials in the world and Africa's biggest economy, oil-rich Nigeria is one of the largest beneficiaries of UK aid, with Britain committing to spend £860 million on the country.
Afghanistan's President Ghani took office in 2014 amid rampant allegations of fraud, pledging to eradicate corruption, but graft is widely believed to have worsened across the country during his tenure.
Cameron has pledged to use Thursday's summit in London, organized before the Panama Papers leak, to clinch an agreement committing world leaders to tackling corruption and ensuring greater financial transparency.
It will bring together a bevy of political leaders, officials from the financial world and FIFA and UEFA representatives.
You can share this story on social media: