Public rejects military action in Syria if it means conflict with Russia - poll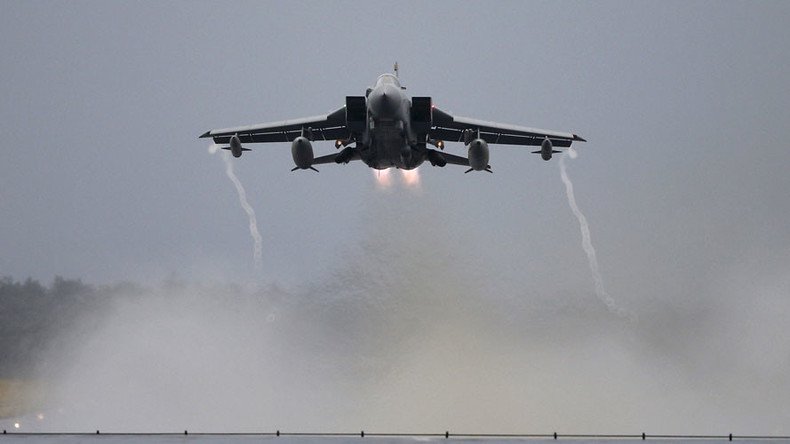 Britons are deeply concerned about the humanitarian crisis in Aleppo, Syria, but reject any idea of military intervention if, as is highly likely, it would mean clashing with Russia.
The survey by the majority Rupert Murdoch-owned Sky News channel found that 51 percent of those polled rejected the idea of intervention if it meant conflict with Russia. Meanwhile, 31 percent said they would press on with military operations anyway.
More broadly, 53 percent said the UK had a responsibility to intervene in Syrian affairs while 31 percent said it was not right to do so where UK interests were not directly affected.

Overall, less than half backed intervention generally, with 46 percent for, 37 percent against and 17 percent unsure.
The poll appears to indicate serious war weariness among the British in a post-Iraq and post-Chilcot world.
On Wednesday a former head of MI6 rejected the idea of a no-fly zone, a scheme touted by some in parliament during an emergency debate on Aleppo on Tuesday, arguing such a military operation virtually guarantees a clash with Russian forces operating in the same area.

"You cannot have NATO forces or American forces operating in the same theater as Russian forces without risking a very direct clash between the two," former MI6 chief Sir John Sawers told the BBC.
Sawers also said the West had failed to recognize rising powers like China and Russia as equals in the past, and that it is critical to avoid a path that could lead to outright conflict.
"We are not treating Russia and China as major powers that can cause us a great deal of damage," he said.
"What we really need to avoid is moving down a road that leads to a direct confrontation."
He warned that without a clear strategic framework which allows relatively stable confrontation as in the Cold War, there was the risk that a real kinetic conflict could emerge.
You can share this story on social media: