Former MI6 spy chief warns Boris Johnson to be 'careful' after Russian Embassy protest remarks
Published time: 12 Oct, 2016 14:20
Edited time: 13 Oct, 2016 16:28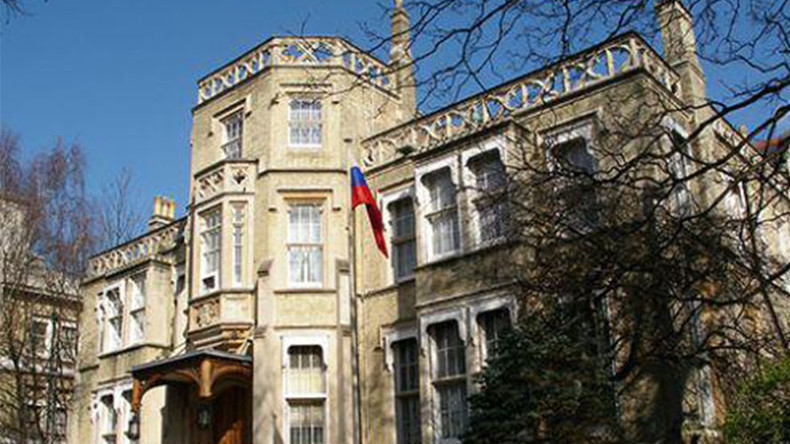 Calling for protests at the Russian Embassy is a risky move, a former head of MI6 has said, warning that Britain should know from experience to be "careful" about the safety of diplomatic staff.
Sir John Sawers, once head of the UK's external security agency, told the BBC in an extensive interview Wednesday that "we all recall what happened to our embassy in Tehran," adding that "we need to be careful about the consequences of things we call for," referring to comments by Tory Foreign Secretary Boris Johnson on Tuesday.
The UK Embassy in Iran was stormed by protestors in 2011.
Johnson appeared to urge protests at the Russian Embassy in London during an emergency debate over the bombing of Aleppo in Syria.
In the same interview, Sawers rejected a no-fly zone over Syria on military grounds, saying it would likely cause a direct clash between Western and Russian forces.
"You cannot have NATO forces or American forces operating in the same theatre as Russian forces without risking a very direct clash between the two," he warned.
Sawers also said that the West had mistakenly not recognized rising powers like China and Russia as equals in the past, and that it is critical to avoid a path that could lead to outright conflict.
"We are not treating Russia and China as major powers that can cause us a great deal of damage," he said.
"What we really need to avoid is moving down a road that leads to a direct confrontation."
He warned that without a clear strategic framework which allows relatively stable confrontation as in the Cold War, there was the risk that a real kinetic conflict could emerge.