Below par for The Donald: Trump's Scottish golf courses register annual £9.5mn loss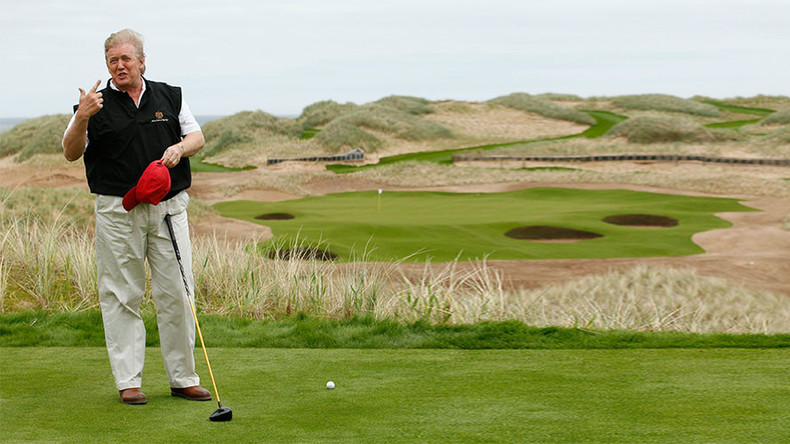 Donald Trump is lagging behind in the polls and now his controversial Scottish golf courses are also losing ground with multimillion-pound losses for a second year running.
The Trump Organization took over the Turnberry resort, which includes the world famous Ailsa course, in 2014. The 800-acre Ayrshire coast ground, which has previously hosted The Open, has been shut since September last year due to refurbishment works. It opened again this summer after a reported £200 million (US$244 million) investment.
Read more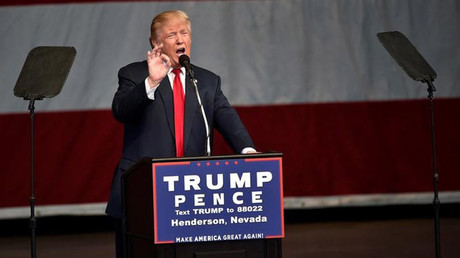 Annual accounts show that the resort made pre-tax losses of £8.4 million in 2015, after having already listed a £3.6 million loss the year before.
The presidential hopeful's other golf course, Menie, in Aberdeenshire, has also lost a whopping £1.1 million.
"The Trump Organization remains fully committed to reviving the resort," Donald's son Eric Trump said of the results.
"Upon completion of the construction project, it is expected that revenue will increase as the property is re-established as an industry-leading resort. The directors believe the resort will return to profitability in the short to medium term."
He added that the drop in oil and gas prices had impacted on the local economy but that a further investment would be made now the ground's clubhouse construction has been completed.
The Trump International Golf Club Scotland has now made losses four years in a row, despite turnover increases of over 7 percent last year.
Work at the Menie estate has been met with local opposition and forced the company to scale back its original planned £1 billion investment in property development and further hospitality ventures.
Donald Trump's golf course in Scotland has made a loss in every year since it opened.💸
-$1.33m📆2015
-$1.38m📆2014
-$2.22m📆2013
-$2.12m📆2012 pic.twitter.com/bIqPTGoHFH

— Scottish GolfPodcast (@ScotGolfPodcast) October 12, 2016
Similar protests against expansion at Turnberry were unable to stop Trump's projects, but the billionaire was said to have lost interest in the site after the Scottish government approved plans for an offshore windfarm to be built within visible distance from the grounds.