Heroes? Troops stole and sold £44k worth of high-tech SAS equipment 'prized by terrorists'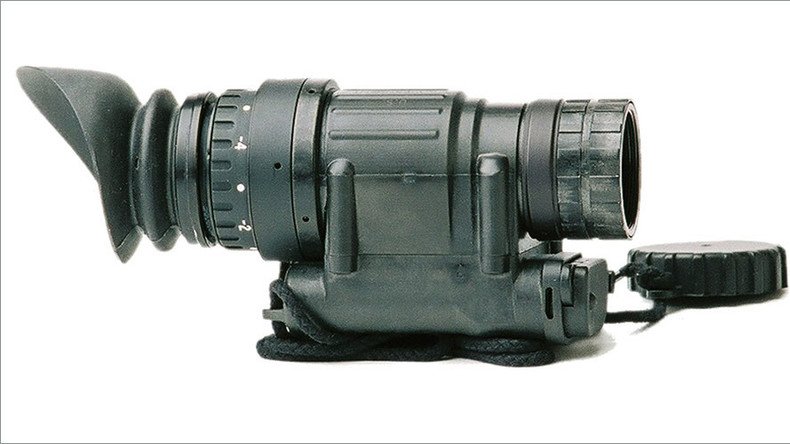 Soldiers stole and sold advanced SAS equipment to a dealer who then moved items like body armor, stun grenades, and night-vision goggles on to the Far East.
Logistics soldiers Sergeant Craig Davenport and Corporal Stephen Suffield stole kit worth up to £44,000 from storehouses of the elite special forces unit.
After stealing to order using a Facebook group called 'Boy's Toys,' they then sold it to paintball park owner Andrew Stevens who shipped the cutting edge gear off to buyers in Japan and elsewhere in the Far East.
Davenport posted images of kit-laden shelves in the group and told Stevens he could pick whatever he wanted.
The crime was pulled off by using the false name, 'Sgt Smith' and the regimental number of a soldier who had retired in 2008. The kit's absence was then put down to repairs if questions arose.
The scam is reported to have continued for nine months before airport detectors reacted to radioactive material in a set of night vision goggles that Stevens was bringing through customs.
A subsequent house raid found a wide range of equipment, including stun grenades and flare launchers. The trio made thousands off the dodgy deals while the racket endured.
An unnamed defense source told the Express newspaper that "the two servicemen are a disgrace to their uniforms" and that for them to "blacken the name of the SAS is a scandal."
"All three would have known this kind of specialist equipment is prized by terrorists and criminals, and that could be where the people who bought it from Stevens would be looking to move it on.
"Equipment meant to be used by the SAS could be used against our armed services and the public. These three should have the book thrown at them," the source added.
Both soldiers and the dealer pleaded guilty at Portsmouth Crown Court and are expected to be sentenced later in October.
You can share this story on social media: