392lb soldier among dozens axed by military for being overweight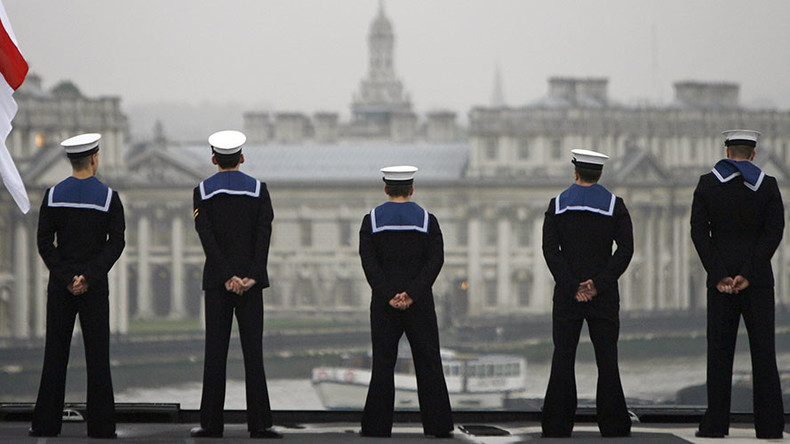 Sailors, airmen and a 28-stone (392lb/178kg) soldier have been sacked by the military amid a crackdown on overweight service personnel, according to the latest figures.
Statistics seen by the Sun newspaper show that between 2007 and 2016, 72 military personnel were axed for being too overweight to carry out their jobs.
Read more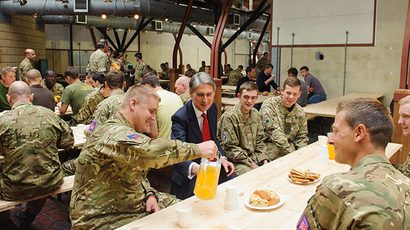 None of the servicemen are named, but three of the heaviest weighed 322lb, 315lb and 288lb, however the 392lb serviceman is thought to be the heaviest recorded to date.
The Freedom of Information data shows that many who are still serving are in breach of Body Mass Index (BMI) findings.
Military personnel undergo regular fitness tests of varying difficulty depending on their corps and service. These are thought to have been impacted upon by excessive weight.
The personal fitness assessment is an obligatory undertaking twice a year. If the test is failed it must be retaken within seven days.
"If you walk around any barracks you'll see plenty of overweight soldiers," one anonymous officer told the paper.
Figures from 2014 show that as many as 22,000 service personnel were overweight to some degree. Some 32,000 personnel also failed a "basic" fitness test in the three years prior to 2014, according to MoD figures released to the Times newspaper.
A total of 29,600 men and 2,819 women failed their fitness tests between April 2011 and March 2014, according to the paper.
"This figure represents 11 percent of the army serving in that period and many of those who failed will have subsequently passed their fitness test," the MoD said at the time.
"All personnel are provided with the support and training necessary to meet the army's physical standards, with additional help for those personnel who fail to meet this criteria…personnel who remain unable to meet the standard could ultimately be discharged," the statement added.