Drop 'Empire' from British honors, Liverpool FC's 1st black player says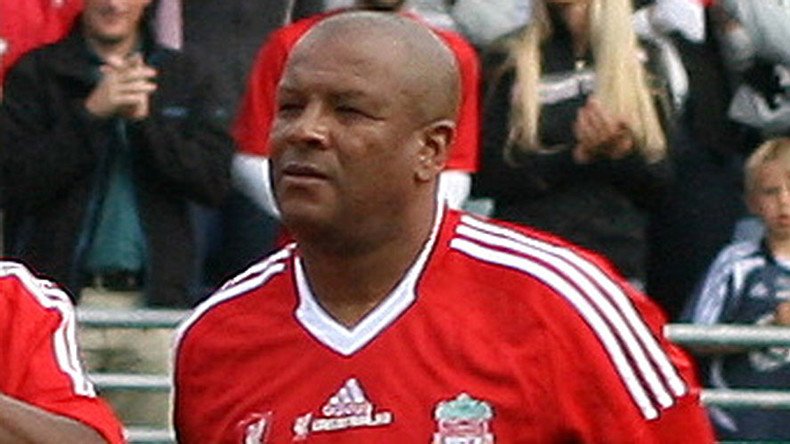 The first black footballer to play for Liverpool says the word 'Empire' should be removed from honors titles to be inclusive and accepting of black people around the UK and Commonwealth.
Toxteth-born Howard Gayle, 58, turned down an MBE (Member of the Order of the British Empire) earlier this year for his work for 'Kick It Out', which aims to combat racism in football.
At the time, he said he would decline the honor "for the reason that my ancestors would be turning in their graves after how empire and colonialism had enslaved them."
He added it would be a "betrayal to all of the Africans who have lost their lives, or who have suffered as a result of the empire."
Gayle told the BBC on Thursday that he was "really surprised" that his decision had become a big story saying he turned it down as "it was against my values."
He believes the honor should have its named altered so there is no reference to 'Empire'.
"If they want to be inclusive and accepting of black people around the UK and the Commonwealth, then they need to change the title of it – it's an exclusive club being an MBE or OBE or one of those gongs.
"A lot of people around the world contacted me to say they accepted my decision and that the title of MBE did rankle."
Discussing his early career, Gayle, who has also played for Birmingham City, Sunderland and Blackburn Rovers, said racist comments were "just the norm" and "a thing that was accepted and wasn't challenged."
He said football now does "more than any other entity eradicating it," but the game had more to do in removing other forms of prejudice such as homophobia.
"Homophobia is an issue and it's something we tackle in our programs. A lot of people still live in the dark ages and think sexuality is part of a choice and that they choose the path of gay or straight.
"We try to get the message out that it doesn't really matter."
King George V created the MBE, CBE and OBE during World War I to reward outstanding contributions by civilians and military personnel.
They are now given for notable contributions people make to their own specific areas of activity.
Other honors refusals include Benjamin Zephaniah, the poet rejected an OBE in 2003 because it stood for colonial brutality and slavery.
Beatles legend John Lennon returned his MBE four years after accepting it in 1965, protesting the Vietnam and Biafran Wars.
You can share this story on social media: