'Cronyism': Cameron faces backlash after handing New Year's honors to tainted Tory pals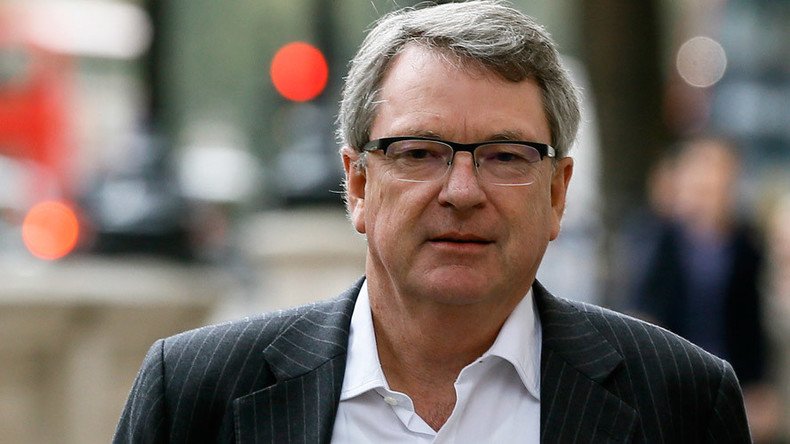 Prime Minister David Cameron has been accused of cronyism after awarding New Year's honors to Tory donors, spin doctors and controversial civil servants.
Political strategist Lynton Crosby, who ran the Conservative's election campaign, was awarded a knighthood despite his reputation for aggressive shock tactics.
Shadow Chancellor John McDonnell said the award would make the public think the titles perpetuate an "old boy's club."
Controversial civil servant Lin Homer was made Dame Commander of the Order of the Bath, despite being heavily criticized for her performance in a number of high-level jobs.
The honor led one unnamed senior MP to declare himself speechless, according to the Times.
Crosby's knighthood, however, is the most contentious award of the year.
The Australian lobbyist owns Crosby Textor Fullbrook, a firm hired by tobacco giant Philip Morris International in 2012 to campaign against the introduction of plain packaged cigarettes.
Crosby's strategy in May's general election relied heavily on shock tactics, a game plan which so appalled former Liberal Democrat Business Secretary Vince Cable that he described the PR guru as an "Australian Rottweiler."
McDonnell said the PM's decision to give Crosby a knighthood was "not the best use of the system."
"The main thing he is known for is introducing the concept of aggressive negative campaigning, or as Boris Johnson described it: 'the dead cat strategy' [which involves distracting the public from a politically difficult issue by creating shocking news]. Hardly worthy of honoring in this way, if at all," said McDonnell.
Cabinet Office minister Matt Hancock defended the decision to knight Crosby, saying there is a long tradition of honoring people for political service.
A member of the Conservative Party's disciplinary committee is also to be honored, despite the Tories having faced numerous allegations of bullying, sexual abuse and blackmail over the past year. Caroline Roberts will become a Member of the British Empire (MBE).
Analysis by the Times found that half of those receiving the highest awards – knighthoods, damehoods and above – are privately educated, a figure almost as high as it was 60 years ago.
Nearly a third of all those receiving honors attended private school, despite the fact just 7 percent of Britain's population is privately educated.
Homer, 58, has been made a dame despite perceived failures in several top-level jobs.
As chief executive of the UK Border Agency, she was accused of misleading MPs over the size of the backlogs in asylum and immigration.
In a rare public attack, the Home Affairs Select Committee said in 2013 that it was "astounded" she was being promoted to become chief executive at HM Revenue & Customs (HMRC).
"The status quo, in which catastrophic leadership failure is no obstacle to promotion, is totally unacceptable," the committee said.
As head of HMRC, she was accused by the Public Accounts Committee of "an unambitious and woefully inadequate" response to a National Audit Office report.
You can share this story on social media: