UK pedophile snagged with 137k obscene photos of children spared jail to have his own kid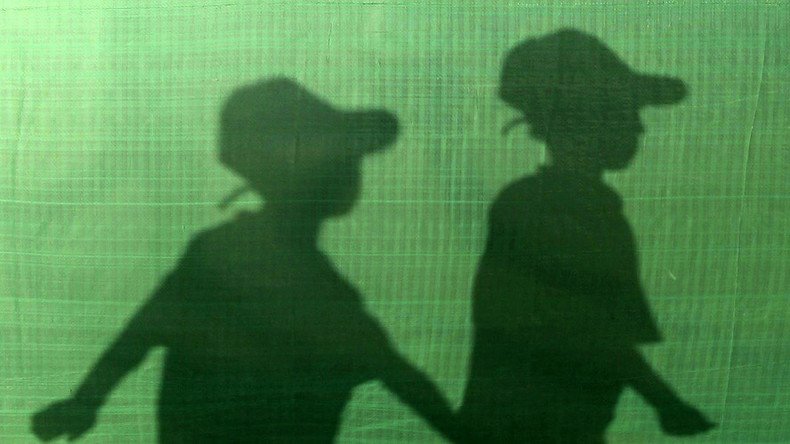 A pedophile who was caught red-handed with around 137,000 pictures and 4,336 videos of children has been spared prison time for the most surprising and controversial of reasons – because he wants to become a father.
Richard Arrowsmith from Church Gresley, Derbyshire, was arrested in February after police received a tip-off that an IP address linked to the 41-year-old's Sky account had been used to download illegal photos and videos of children.
Authorities seized Arrowsmith's computer, external hard drive, laptop, mobile phone, and USB sticks in April.
Police found 400 videos in Category A, the most extreme category. In total, 1,692 movies and photos were found ranging from Category A to C. An additional 4,336 videos and 137,000 pictures remain uncategorized.
Arrowsmith pleaded guilty to possessing the indecent images and videos when he appeared at Derby Crown Court, stating that he had viewed and downloaded the media for "four or so years." However, he stressed that he had never distributed or made any images or videos, the Derby Telegraph reported.
Although the 41-year-old faced up to five years in prison for his crimes, Recorder Martin Butterworth let him off with a 10-month sentence, suspended for two years, after hearing about his desire to start a family – an odd request to grant the defendant, considering he is now banned from working with children and must register on the sex offenders' list.
"I am taking into consideration your previous good character, you have a wife who supports you, a steady employment and your hopes to start a family in the near future," Butterworth told the defendant in court, despite admitting that Arrowsmith's crimes were "not victimless" and "encourage serious abuse of sometimes very young children."
Butterworth also took note of the defendant's otherwise clean record, stressing that he had no previous convictions and that he pleaded guilty "at the earliest opportunity."
Arrowsmith was ordered to pay just £250 (US$311) and carry out 160 hours of unpaid work. He was also given a curfew that restricts him from leaving his house between 7 pm and 5 am.
You can share this story on social media: