UK Chancellor on Wall Street to reassure nervous bankers about London's financial future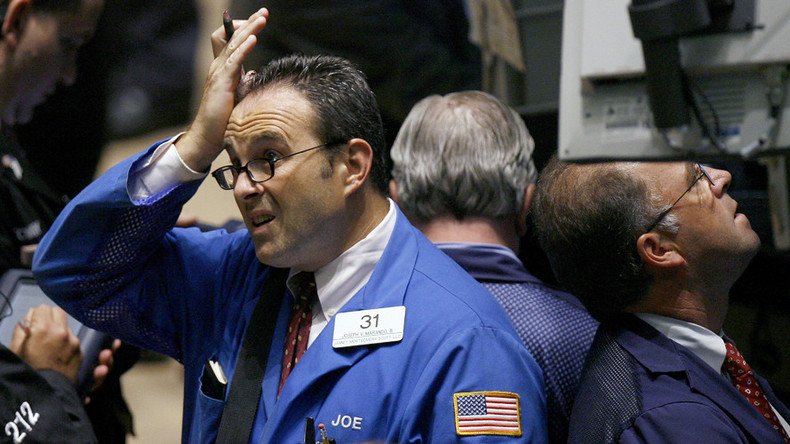 British Chancellor Philip Hammond is in the US, cozying up to Wall Street power-brokers in an effort to convince them London will keep its position as the world's leading financial hub after Brexit.
Hammond is meeting with financial bosses from Citi, BNY Mellon, Morgan Stanley, Goldman Sachs and others – who together employ more than 25,000 people in the UK – to insist he wants a Brexit deal with Brussels which will ensure good access to European markets for UK-based financial services.
Several prominent figures in the industry have suggested that without a passporting agreement, which would allow it to serve clients across Europe from London, they will have to move jobs out of City to other parts of the EU.
In New York today meeting leaders in financial services to discuss why Britain remains the best place in the world to do business.

— Philip Hammond (@PHammondMP) October 6, 2016
"Whether it's British employers or US firms who support thousands of highly-skilled jobs in the financial sector, we are listening and taking the time to understand the issues thoroughly, in advance of opening negotiations with the EU," Hammond said, seeking to reassure the bankers.
"We will continue to welcome the best and brightest talent and organizations from around the world, including the US," Hammond said, according to the Press Association. "While the government has not finalised its future approach to our relations with the EU, the government's position is clear – we want the best deal for trade in UK goods and services, including our world leading financial services industry."
The chancellor's comments come a day after Prime Minister Theresa May said she would clamp down on the "international elite" and ensure policy would serve "ordinary working class people."
Banks, and their highly paid employees, were the subject of widespread criticism in Britain after public money was used to bail them out during the financial crisis.
Wall Street appears to be a popular destination for UK government ministers of late. May, joined by Foreign Secretary Boris Johnson, met with US banking executives in New York about two weeks ago to ask their opinion on how Brexit should be structured.
Hammond is on his way to Washington for the International Monetary Fund's annual gathering.
May expected to change direction on monetary policy
Meanwhile, May is said to be backing a major change in economic policy which may be unveiled as early as the Autumn Statement.
She wants to see a move away from monetary policy like quantitative easing and low interest rates towards more fiscal measures such as tax and spending, the Press Association reported.
In her Tory conference speech, May said: "Because while monetary policy – with super-low interest rates and quantitative easing – provided the necessary emergency medicine after the financial crash, we have to acknowledge there have been some bad side effects."
"People with assets have got richer. People without them have suffered. People with mortgages have found their debts cheaper. People with savings have found themselves poorer," the PM said. "A change has got to come. And we are going to deliver it."
Quantitative easing, which introduces new money into the supply money through a central bank, was implemented in the wake of the 2008 financial crisis. A fresh round was also announced after Britain voted to leave the EU.
Bank of England analysis of quantitative easing in 2012 showed the wealthiest five percent had seen an income increase of £185,000. The bottom 50 percent received no increase in their wealth, because they did not have assets.
You can share this story on social media: