UKIP's Steven Woolfe hospitalized after being punched at Euro Parliament meeting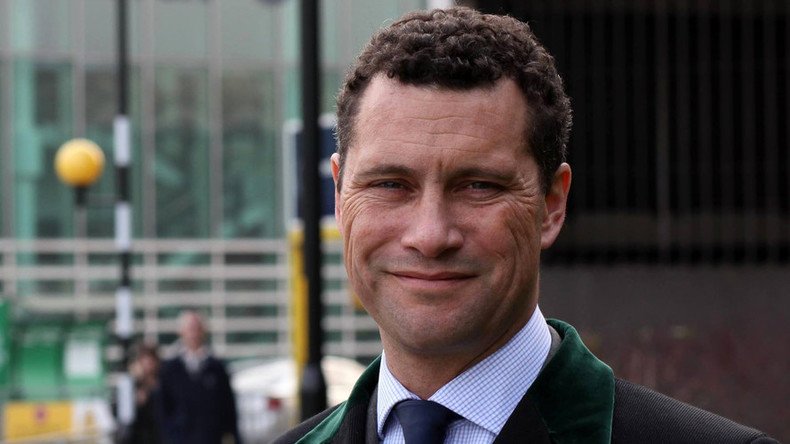 UKIP leadership hopeful Steven Woolfe says he is recovering following an altercation at a meeting of MEPs in Strasbourg which left him hospitalized.
Woolfe has released a statement saying he is "feeling brighter, happier and smiling as ever." He added that a scan showed there is no blood clot in the brain.
"As a precaution, I am being kept in overnight awaiting secondary tests to make sure everything is fine."
Mike Hookem, the party's defence spokesperson, has been named as the MEP involved in a fight with Woolfe, according to the Guardian.
A source told the newspaper Hookem turned up to the Strasbourg meeting at 10am and "made a few choice words" to Woolfe about "defecting to the Tories."
"Stephen Woolfe has then taken his jacket off, walked over and said, 'Right, you outside now,' or words to that effect," the source said.
"They went outside and Stephen Woolfe got the brunt of it."
It is understood Woolfe walked away from the fight and appeared well enough to vote half an hour later.
However, he left the vote mid-way through and then collapsed before he was taken to hospital.
The police in Strasbourg have confirmed that they were not called to the incident and that, so far, there is no police investigation.
Farage told the Telegraph he has spoken to Woolfe on the phone and he is "mildly better."
In an earlier statement, the interim leader said Woolfe's condition was "serious."
"I deeply regret that following an altercation that took place at a meeting of UKIP MEPs this morning that Steven Woolfe subsequently collapsed and was taken to hospital." Farage said.
Fellow UKIP leader Roger Helmer told the Sun: "I was at the meeting, there was a lively exchange of views, that's not unusual I have to tell you.
"Someone mentioned there had been an altercation later but I didn't see it."
Sky News reports Woolfe had suspected bleeding on the brain.
Woolfe announced on Wednesday he would be standing for the party's leadership after Diane James stepped down after just 18 days in the role.
He was barred from standing in the last leadership contest after submitting his nomination papers 17 minutes late.
Woolfe admitted on Wednesday he had considered switching to the Conservatives in recent weeks as he was "enthused" by Theresa May's leadership.
The revelation was met with fury by many UKIP members.
Other potential candidates for leadership, Suzanne Evans and Raheem Kassam, tweeted their best wishes for Woolfe.
You can share this story on social media: