Tyrannosaurus Sex: Search for woman caught in lewd act at family dino park (GRAPHIC PHOTO)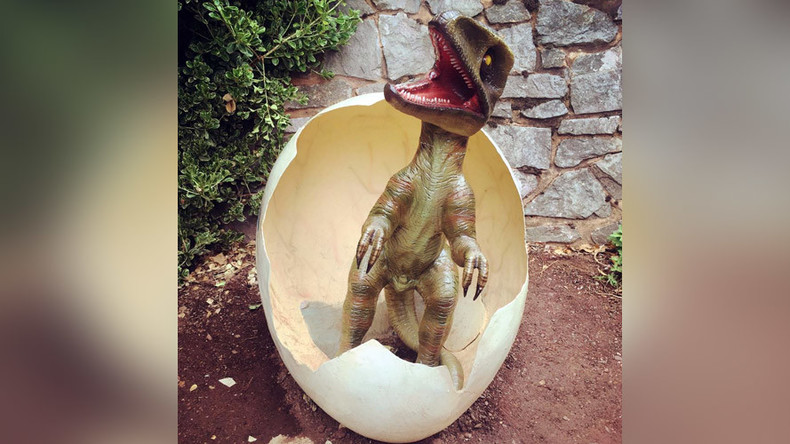 Explicit images shared on social media last week of a woman performing a sex act with a fibreglass baby dinosaur at a public park have sparked a police investigation in East Devon, South West England.
In one of the photos, the woman, naked from the waist down, can be clearly seen straddling the statue of a small Tyrannosaurus rex hatching from an egg at the Exmouth Dino Trail.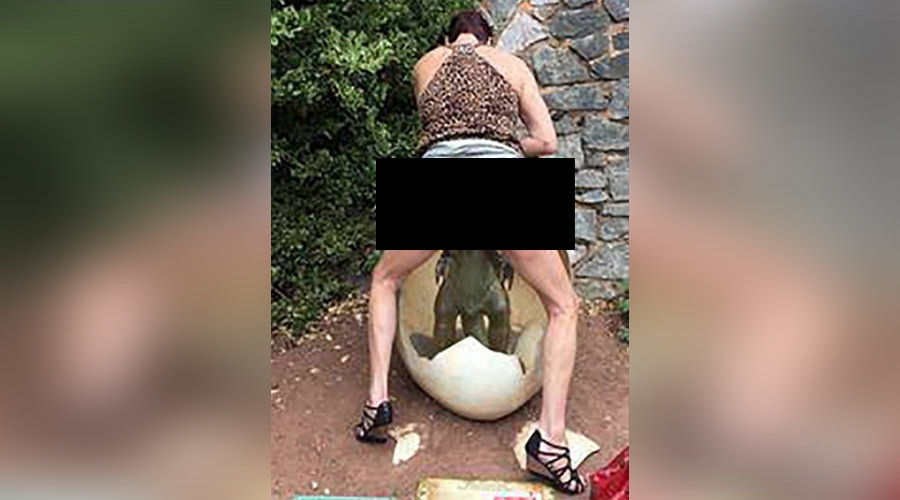 Dressed in a leopard print top, the unnamed woman was also later pictured exposing herself in a local public house, reports the Plymouth Herald.
"We are still continuing our investigation and we have now identified the woman in the photographs who we will be speaking to," said Sergeant Richard Stonecliffe, of Exmouth Police.
One of the people behind the dinosaur park, John Thorogood, described the incident as "an all time low".
"I saw the image on social media and was completely disgusted by it. It was clearly a deliberately posed photograph of a very immature adult engaged in a sex act," he told the Plymouth newspaper.
The coastal dinosaur "safari" is recommended to sightseers on the Exmouth Town Council website.
A spokesperson revealed to the Exeter Express the snarling dinosaur statue is to undergo a thorough deep clean with "strong disinfectant."
The public's encouraged to visit the trail, but a strict hands-off warning applies to anyone thinking of getting up close and personal with the replicas of creatures that roamed the earth 65 million years ago.
"We would also like to remind the public that the dinosaurs are for looking at only and should not be touched or climbed on," the spokesperson said.
The T-Rex is part of Exmouth's Dinosaur Trail exhibition which showcases 17 life-size models of the Jurassic creatures. It opened on the 21 August this year.