Warnings of post-Brexit riots if immigration isn't cut... but Corbyn won't make 'false promises'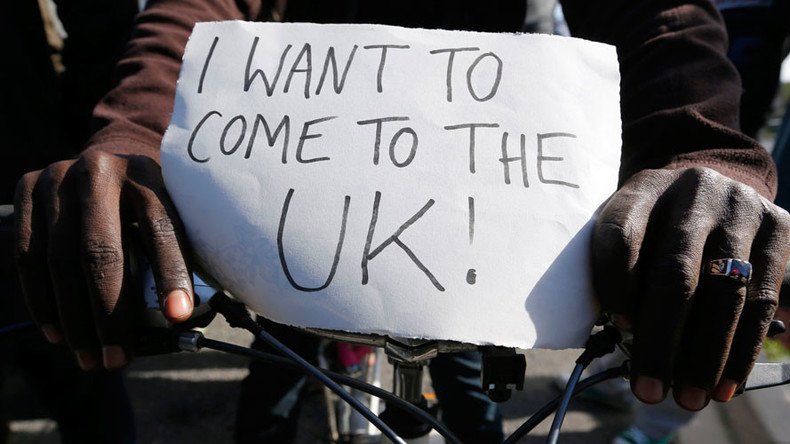 Labour Party leader Jeremy Corbyn will tell conference delegates on Wednesday he will not limit immigration into Britain if he takes power. However, his former shadow secretary, Rachel Reeves, has warned uncurbed migrant numbers could lead to riots.
In his keynote speech during this year's Labour Party Conference in Liverpool, Corbyn is to announce plans to reinstate the multimillion-pound funds to support local communities dealing with immigration.
Read more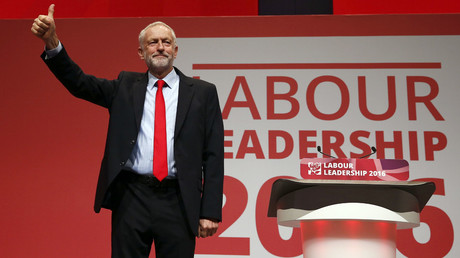 However, the 'migrants welcome' message has not been warmly welcomed by party MPs. Even frontbencher Andy Burnham says his party must "face up fully" to the fact that Britain has "voted for a change on immigration" in the EU referendum.
Corbyn will close the party conference by saying "a Labour government will not offer false promises," in what is understood to be a dig at Tory Prime Minister Theresa May's failure to meet her pledge as home secretary to curb net-migration.
"We will not sow division or fan the flames of fear. We will instead tackle the real issues of immigration – and make the real changes that are needed," Corbyn is expected to tell MPs and conference delegates, in what is his second conference as leader of the Labour Party.
"We will act to end the exploitation of migrant labor to undercut workers' pay and conditions. And we will ease the pressure on hard-pressed public services – services that are struggling to absorb Tory austerity cuts, in communities absorbing new populations.
"Labour will reinstate the migrant impact fund, abolished by the Tory government. That will give extra support to areas of high migration."
From internal opponents such as Reeves, Corbyn will demand an end to "the trench warfare," after he won his second leadership mandate on a 62 percent majority.
Corbyn shouldn't pledge to cut immigration or give any ground to the racist narratives that are literally killing people in our streets.

— Alex (@kindofwater) September 27, 2016
How can you be so anti-Corbyn that you bend over backwards for immigration control when Labour have fought against it for years?! #lab16

— Emma Collisson (@EmmaCollisson) September 28, 2016
Reeves, MP for Leeds West, told a fringe meeting on Tuesday afternoon the party had to "get [immigration] right because there are bubbling tensions in this country that I just think could explode.
"You had those riots in 2011 ... If riots started again in Leeds and bits of my constituency – it's like a tinderbox."
Reeves had previously been accused of being "red UKIP" – in reference to the Euroskeptic party that has long campaigned for tougher immigration controls.
Talk of strengthening the Labour line on immigration is not merely reserved to Corbyn's critics. One of his closest allies, Shadow Education Secretary Angela Rayner, told the BBC that "controls" are still needed and that the current system is in "chaos."
"You have to know who is coming in to your country and who is leaving your country," Rayner told the BBC.
"We have to got to make sure that our economic situation is good for everybody because immigration is a good thing for us, but what undermines [that] is when people feel that it is unvetted and that we are not able to deal with the issues and the concerns that people have around that."
'Unite and fight the Tories'
After outlining his immigration stance, Corbyn will use his final remarks to call on the party to unite and build a stronger force against the Tories.
"The central task for the whole Labour Party is to rebuild trust and support to win the next general election and form the next government," he is expected to say.
"That is the government I am determined to lead, to win power to change Britain for the better.
"But every one of us knows that we will only get there if we accept the decision of the members, end the trench warfare and work together to take on the Tories. Anything else is a luxury that the millions of people who depend on Labour cannot afford."
He will also warn his MPs of the danger of snap elections, adding: "There is every chance that Theresa May will cut and run for an early election. So I put our party on notice today. Labour is preparing for a general election in 2017, we expect all our members to support that effort, and we will be ready whenever it comes."