EU army would undermine NATO, says Defence Secretary Fallon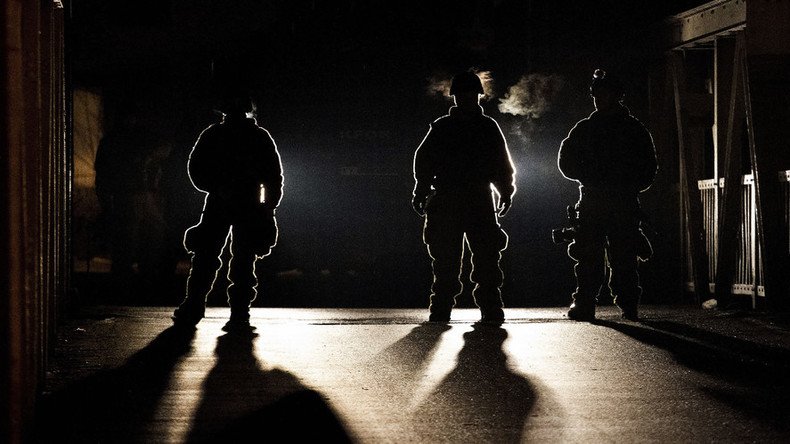 British politicians are intent on killing plans for an EU-wide army, following a Franco-German push for a stronger EU defense policy.
The tug-of-war between Europe's defense ministers continued on Tuesday in Bratislava, as Britain's Michael Fallon insisted a combined EU military power "would simply undermine NATO."
Fallon said the British government agreed "Europe needs to step up to the challenges of terrorism and of migration," but the Conservatives would "continue to oppose any idea of an EU army or EU army headquarters."
"NATO must remain a cornerstone of our defense and the defense of Europe," he added.
Plans for a pan-EU army have been proposed by France and Germany since the early 1950s, but the last real attempt to create such a force was in 2003 when the European Defence Initiative was formally put forward with the support of Belgium and Luxemburg. Both France and Germany have since denied Fallon's allegation that an actual joint military is being proposed.
Fallon, who Prime Minister Theresa May kept on as defense secretary despite his anti-Brexit stance, also objected to EU's defense headquarters being based in Brussels.
"Europe is littered with HQs, what we don't need is another one," he said.
According to inside sources, the French and German governments had hoped Brexit would clear the path for an agreement on EU defense.
However, until Article 50 is triggered, Britain continues to hold full voting rights inside the EU.
Britain is not alone in its opposition to an EU army. Poland, Sweden, the Netherlands, Lithuania and Latvia have also expressed concerns over the plans. Any decision depends on a majority.
UK says that they will "fight against EU army". Fine. Fighting phantoms seems to be a special sport in some UK circles.

— Carl Bildt (@carlbildt) September 27, 2016
NATO sees 'no contradiction' in EU army
NATO, meanwhile, has not dismissed the idea. Secretary General Jens Stoltenberg said he welcomed the debate on stronger European military collaboration.
"There is no contradiction between a strong European defense and a strong NATO," he said.
EU member states will need to spend more on defense after Brexit, he added, as 80 percent of NATO spending would be coming from non-EU countries.
Fallon's German counterpart, Ursula von der Leyen, insisted the proposals had nothing to do with European military forces wearing the same uniform. Rather, the plan is "about bundling the various strengths of European countries to be ready to act together quickly."
She highlighted the EU's failure to act together in response to the 2014 Ebola epidemic in West Africa. She also flagged British and French campaigns in Libya, which leaned heavily on NATO forces to strike against Muammar Gaddafi's regime.
You can share this story on social media: