'Almost all EU states could follow UK, leave union' – French MP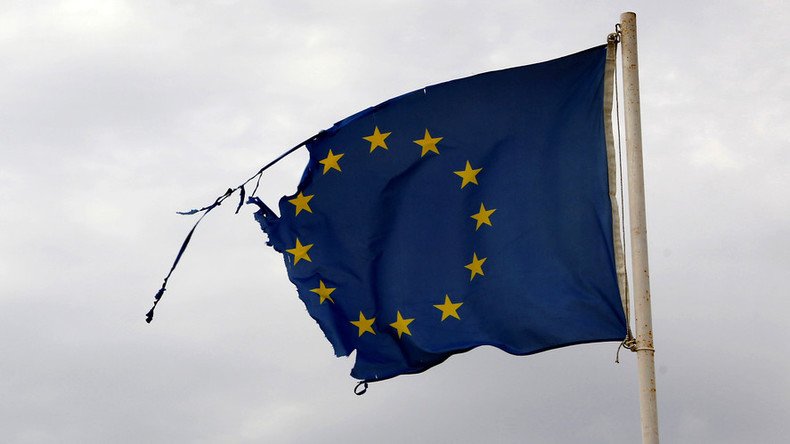 Nearly every EU state could follow in the footsteps of the UK and vote to leave the bloc, French Member of Parliament responsible for European affairs in President Francois Hollande's party, Philip Cordery, has said.
Cordery was speaking at a Fabian Society fringe event at the UK Labour Party Annual Conference in Liverpool.
"I think what happened in the UK at the referendum could have happened [in] almost every other country in the European Union – except in the other countries no Prime Minister would have been as irresponsible as to ask for a referendum," Cordery, who is half English, said, as quoted by The Independent.
"If we look today, euroscepticism is growing everywhere, populist movements are growing everywhere in Europe," he added.
Cordery also said that there is a widespread perception in Europe that the bloc is moving in the wrong direction.
"We've suffered from 10 years of tough austerity policies at the European level and people don't see the EU as progress in terms of jobs, in terms of the economy, in terms of social progress."
Philip Cordery used to serve as the general secretary of the Party of European Socialists, a group whose aim is enhancing mutual cooperation within the EU.
The British people voted to leave the EU during a referendum in June, and the process of Brexit is very complex: as of now, neither a timetable nor the terms for it have been set up.
Over the past 18 months, Europe has been engulfed by a migrant crisis, with a record 1.3 million asylum seekers registered in the EU in 2015, with almost 30 percent of them from Syria, according to estimates compiled by Eurostat in March.
Following the Brexit, many (mainly far-right) European leaders said they could hold their own referendums.
In June, French politician Marine le Pen called for a 'Frexit' vote, while a similar mood was apparent in The Netherlands: Geert Wilders, leader of the Dutch right-wing, populist PVV party, currently topping opinion polls, openly expressed hopes a 'Nexit' could follow a 'Brexit.' In the Czech Republic, Prime Minister Bohuslav Sobotka said in February that "if Britain leaves the EU, we can expect debates about leaving the EU in a few years too."
At the end of June, a survey showed that 40 percent of Austrians want their own referendum on EU membership. In March, a poll in France showed that 53 percent of the country's citizens wanted to hold a vote. In May, a poll conducted in Germany indicated that 29 percent of Germans were in favor of leaving the bloc.
You can share this story on social media: