Turkish spies had Kurdish trade unionist 'assassinated' in London cafe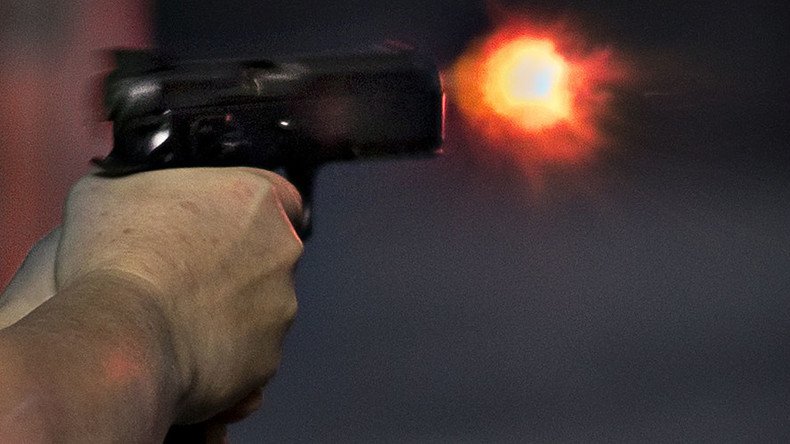 Declassified documents reveal how Turkish spies ordered the assassination of a Kurdish trade unionist in a London cafe, a British newspaper has reported, renewing fears of Ankara's alleged black ops across Europe.
No one was charged with the murder of Mehmet Kaygisiz, 33, who was shot in the back of the head in 1994 while playing backgammon in a north London cafe.
Police at the time thought the crime was related to extortion rackets or growing animosity between Turks and Kurds in London as the Kurdistan Workers' Party's (PKK) guerrilla war intensified in Turkey's southeast.
But evidence has now emerged linking Turkey's National Intelligence Organization (MIT) to the killing, according to an investigation by the Times.
Documents submitted as part of a court case in Ankara named Nurettin Guven, 59, a drug dealer and former president of a Turkish football club, as the assassin working under instructions from the MIT.
The previously secret files reveal how Kaygisiz was added to a 'kill list' passed to the MIT by Turkey's national police chief.
Relatives of Kaygisiz told the Times Guven denied the murder in the late 1990s and that the Metropolitan Police were aware of him and allegations of state-sponsored murder.
Confidential transcripts from 1995 claim MIT agents introduced Guven to Turkish national police chief Mehmet Agar, who reportedly encouraged him to carry out the murder with the words: "Come on my lion."
Documents indicate Guven flew to London the next morning.
According to the Times Guven's handler, Tarik Umit, allegedly told his superiors: "He [Guven] went to the Kurdish neighborhood in England. I called him two or three hours after our first call. He said: 'My brother, I did it.' I asked if he [Kaygisiz] is injured or something, he said: 'No way. No one can save him.'"
Turkey's MIT agency is believed to carry out 'black operations' across Europe with impunity.
German broadcaster Deutsche Welle (DW) reported last month that Germans of Turkish origin are being "menaced" by MIT informers and agents.
An unnamed "security politician" told DW Turkish spies had as many as 6,000 informants across Germany, or one for every 500 Germans of Turkish background.
In Cologne last year, German federal prosecutors investigated claims that three men – two Turks and one German – were instructed by MIT to spy on Erdogan's critics in the city.
MIT is also suspected of involvement in the 2013 murder of three female PKK activists in Paris.
You can share this story on social media: