'Boris Johnson wanted Brexit to fail,' Foreign Office minister claims of his own boss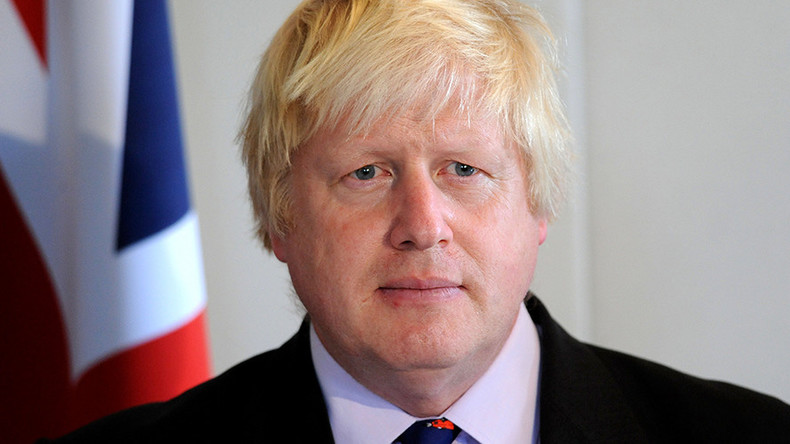 Prominent Leave campaigner and Foreign Secretary Boris Johnson wanted the Brexit campaign to fail so he could become Tory "heir apparent" without having to clean up the "sh*t," a foreign office minister has said.
Minister for Europe and the Americas Alan Duncan made the comments about his boss in a BBC documentary due to be broadcast on Thursday evening.
In the documentary 'Brexit: A Very British Coup', recorded one day before the referendum, Duncan says it would be good if Johnson didn't win the referendum "because there would be total chaos."
"I've always thought that Boris's wish was to lose by one so that he could be the heir apparent without having to have all the… you know, s-h-*-t of clearing up all the mess, that's always been my view of Boris.
"By championing leave, Boris can be the great heir apparent of the future, darling of the activists, but actually it would be quite good if he didn't actually win the referendum because there would be total chaos."
Duncan has since been appointed a minister at the Foreign Office, working under Johnson.
The documentary comes as a senior British official told EU ambassadors during a meeting in London this week that the UK government wants a signal from the European Union as to what kind of deal it will accept before triggering Article 50.
Oliver Robbins, who now serves as permanent secretary of the Department for Exiting the European Union, reportedly attended the meeting at the invitation of the current Slovak presidency of the EU.
Sources who were briefed on the meeting told Reuters Robbins gave no signals about what Prime Minister Theresa May will do.
One source said that controlling migration would be a top priority, while the government also seeks to stay in the single market.
"The message was: we want to be able to look into your faces and get a sense of whether what we propose is reasonable. We want to avoid surprises," a source told Reuters.
EU leaders have previously ruled out any restriction on freedom of movement within the EU, arguing it is intrinsically tied to the single market.