Growing racism among children in Wales, survey finds
Published time: 21 Sep, 2016 16:03
Edited time: 23 Sep, 2016 14:03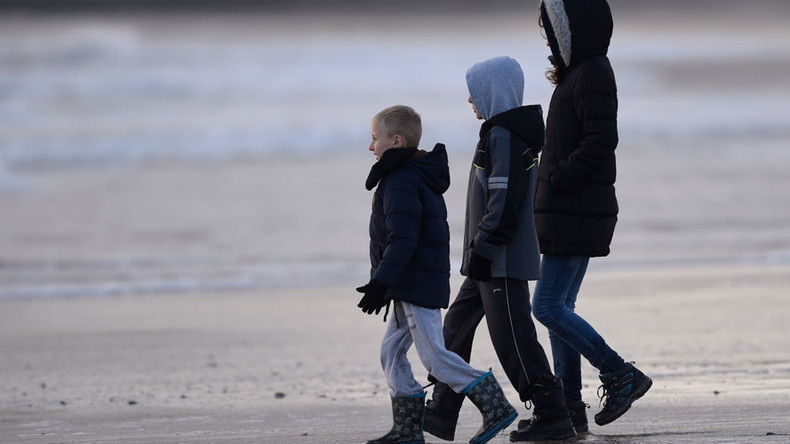 Teachers in Wales say children as young as eight are using racist insults against their classmates, including one Bangladeshi student being told "he was in ISIS" and questioned over whether he had a visa following the Brexit vote.
The findings were published by the charity Show Racism the Red Card Wales, which has warned of a "growing tide of racist attitudes among young people."
It says one in four teachers polled had dealt with a racist incident at their school in the past year. The consultation was a survey answered by 435 teachers.
Other incidents recorded include a female pupil being "picked on" because she wears a headscarf and a black British pupil being told to "go back to their own country."
Some young people were also reported as labelling immigrants as "people who cause riots," "bombers,""terrorists" and "people who are trying to hurt us."
Occasional mocking of Chinese heritage was also reported. Another teacher told the survey "the use of the term 'pikey' was 'frequent' among the pupils."
Show Racism the Red Card Wales has called on schools to increase efforts to address racism.
"In the past few months we have received an increase in schools contacting us for support of which 70 percent were due to schools reporting a racist incident," it said in a statement.
"The charity believes that tackling these issues are not a priority for some local authorities and that not enough is being done to challenge these issues and attitudes through the current education system and call for urgent action from the Welsh government to support young people and teachers in Wales."
The charity's campaign manager, Sunil Patel, told Wales Online: "It is deeply worrying that racist hate complaints have increased dramatically since the EU referendum result.
"Racism had been on the increase across Wales even before the vote and the consistent negative reporting of migrants has fueled the resentment.
"We have been noticing anti-immigration views expressed by pupils in schools from as young as eight years old, and our office has been contacted by teachers who are not confident in tackling racist incidents that are occurring on a more frequent basis.
"We are extremely concerned and call for urgent action to support and protect young people in Wales."
Some teachers told the charity they did not feel confident when completing racial discrimination incident reports to senior staff.