Hungary claims parts of London a 'no-go zone' because of terrorists posing as migrants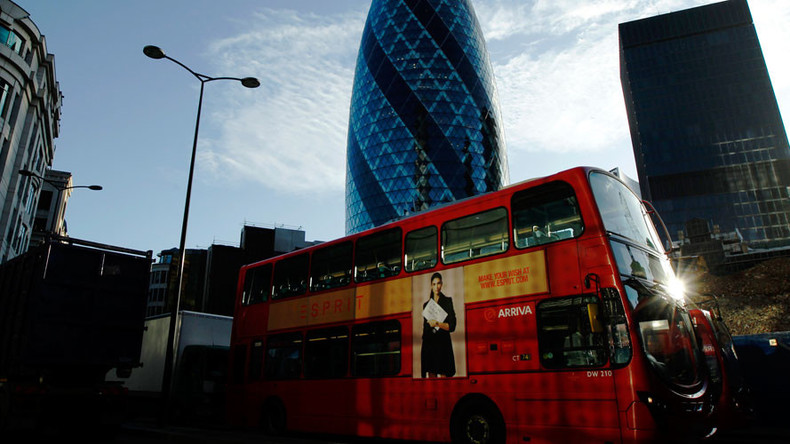 The Hungarian government has defended issuing leaflets that label a dozen areas in Britain, including London, Southampton and Peterborough, "no-go zones" because they are overrun by migrants.
According to the Independent, it says there are more than 900 areas in Europe which have too many migrants whom "the authorities cannot keep under control." It says in these areas, "the norms of the host society … barely prevail."
The pamphlet was released as part of a government campaign to reject the European Union's plans to impose migrant quotas on its member states. Hungary is to hold a referendum on October 2 on whether it should reject the quotas set out by the EU.
A government website shows its anti-immigration stance, with a ticking clock saying "an immigrant arrives every 12 seconds," and warning "we do not know how many are disguised as terrorists."
As part of its campaign, the government plastered Budapest with a number of anti-immigrant posters, with sentiments such as: "Did you know? More than three hundred people died in terrorist attacks across Europe since the start of the migration crisis."
In an interview with the BBC's Newsnight, Hungarian Foreign Minister Peter Szijjarto defended the leaflet, saying the information it was based on was from "open" and "official" reports from the police and from "the news."
"There are no-go zones in Europe and we don't want no-go zones in Hungary," he said.
The show's presenter, Evan Davis, said the leaflet was "false and defamatory of a nation."
He added: "Did you talk to the British government before you published this about the UK? It's a slur on the UK. By the way, an inaccurate slur on the UK, did you talk to the British government? Or even your embassy in London?"
Szijjarto admitted the UK ambassador to Hungary had also complained about the leaflet.
Hungary currently allows 30 people per day into two transit zones where they can submit an asylum request. Anyone who crosses the border without permission is escorted back through gates in the fence if they are caught.
In August, Hungarian Prime Minister Viktor Orban announced plans to construct a second razor-wire fence to stop migrants from entering Hungary.
Hungary's far-right Jobbik party is currently polling at 10 percent.
Last week, Luxembourg's foreign minister called for Hungary to be expelled from the EU for treating asylum seekers "worse than wild animals."