Tech firms distancing themselves from spies thanks to Snowden – MI6 chief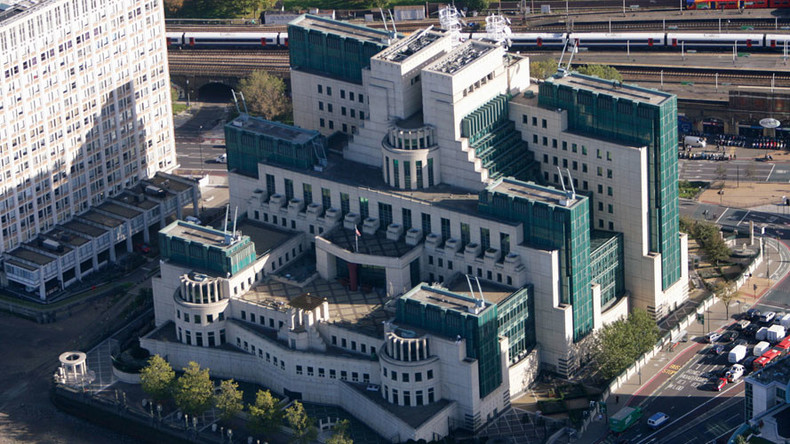 Spy chief Alex Younger says the leaks from Edward Snowden have undermined the relationship between tech firms and intelligence agencies.
The head of Britain's Secret Intelligence Service (SIS), otherwise known as MI6, made the comments at a conference on The Ethos and Profession of Intelligence at The George Washington University in Washington, DC.
He spoke alongside CIA Director John Brennan and counterparts from Australia and Afghanistan.
Technology firms have sought to distance themselves from government surveillance operations since Edward Snowden revealed the scale of intrusion into people's internet activities by US and British intelligence agencies.
In the US, more than 40 companies wrote a letter to Congress and the Obama administration last March.
Industry leaders such as Apple, Google and Facebook got in touch with civil liberties organizations like the American Civil Liberties Union to try and get Washington to change its spying laws, in the wake of the NSA scandal.
Younger said MI6 was now focusing on recruiting officers of the "highest moral literacy," adding that intelligence agencies could be the most important "communication vector" between countries.
Brennan said more information about the methods used by security agencies should be made public.
He said the American people had the right to know what was being done on their behalf and that "blind trust is a false currency."
Brennan, who has previously described Russia as "formidable adversary," went on to complain that Russian intelligence agencies could be "very frustrating."
Senior CIA officials listed the top three potential global flashpoints for conflict as Ukraine, North Korea and the South China Sea.
The conference on intelligence included a talk on "the public trust-outlook for intel oversight, public accountability, and transparency."
It comes after security services in the UK have been left red faced following disclosures revealing incompetence and malpractice.
In June, the Investigatory Powers Tribunal released a previously top secret report which revealed that three British spies at an undisclosed agency conducted searches into VIPs that were "not operationally justifiable."
The disclosed report found another 17 searches, carried out by five intelligence operatives, "may not have been operationally justifiable."
Earlier this month, security service MI5 was censured by the government's intelligence watchdog for breaking dozens of agency rules and failing to follow procedures on 83 occasions.
You can share this story on social media: