Woman who duped friend into sex by posing as man and using fake penis appeals sentence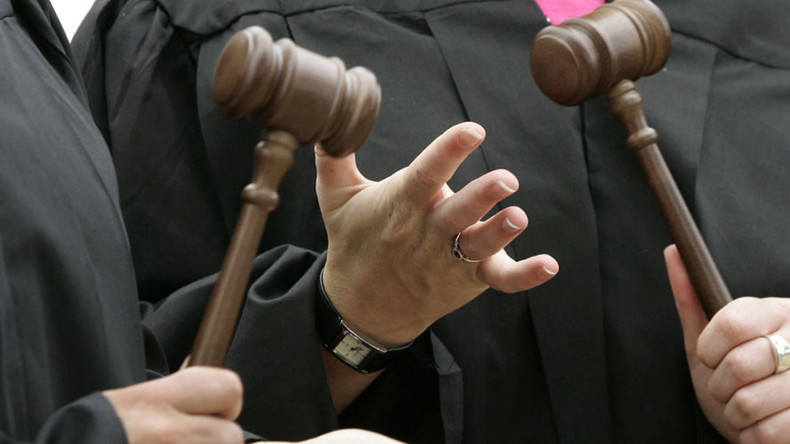 A woman who was jailed for conning her female friend into having sex by impersonating a man and instructing the friend to wear a blindfold while using a prosthetic penis during intercourse will appeal her prison sentence.
Gayle Newland, 26, from Willaston in Cheshire, was jailed for eight years on three counts of sexual assault last year. The pair had sex about 10 times over the course of two years before the victim discovered Newland's true identity when she took off her mask during intercourse.
Newland has maintained her innocence, claiming her accuser always knew she was pretending to be a man as they engaged in role playing while struggling with their sexuality.
Her legal challenge to the prison sentence will be heard on 12 October at the Royal Courts of Justice in London. Three judges will consider the strength of Newland's conviction.
The trial last year heard the victim was under the impression she was having sex with a man named Kye Fortune, an alter-ego Newland had created on Facebook to ensnare her victim.
The complainant told the jury that Newland mimicked a man's voice to speak on the phone a number of times. When they finally decided to meet, Newland, posing as Kye, asked the victim to wear a blindfold, claiming to be insecure about his looks after undergoing brain surgery.
They were said to have spent more than 100 hours together, and their encounters included the complainant wearing a blindfold while they watched television and sunbathed.
The complainant, 25, said during her testimony: "Every time I met up with Kye Fortune, I either had the mask on already or he would wait outside the door and I would put it on. I was so desperate to be loved. It's pathetic, so desperate for love, so desperate."
Judge Roger Dutton described Newland as "an intelligent, obsessional, highly manipulative, deceitful, scheming and thoroughly determined young woman."