Police break up mass children's brawl in southeast London (VIDEO)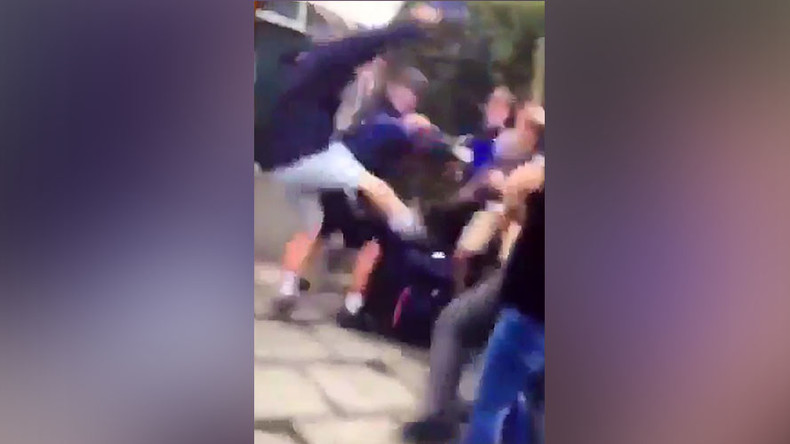 Up to 100 schoolchildren – some as young as 12 – believed to be armed with knives and bats, took part in a mass brawl that broke out in a park in southeast London.
Seven people, aged between 15 and 21, were arrested and two were hospitalized with "non-life threatening injuries" on Monday evening, a spokesperson for the Met Police confirmed.
Disturbing video clips on Twitter show a group of some 10 children kicking and beating each other and attacking another child who had been beaten to the ground and appears unable to get up.
Witnesses reported seeing some of the children using blocks of concrete as weapons.
Police sent officers from the Territorial Support group, a helicopter, and dogs to help deal with the fight which spilled out onto the roads of Northumberland Heath, near Erith in the borough of Bexley.
A spokesman for the borough said officials will be trying to "establish the facts" on Tuesday.
"We are obviously dismayed by the incident at Northumberland Heath last night," the spokesman said.
"This is not the norm for Bexley - we are the safest borough in London and we aim to work together to keep it that way."