Corbyn asked what his favorite biscuit is… internet loses it
Published time: 19 Sep, 2016 16:23
Edited time: 20 Sep, 2016 18:23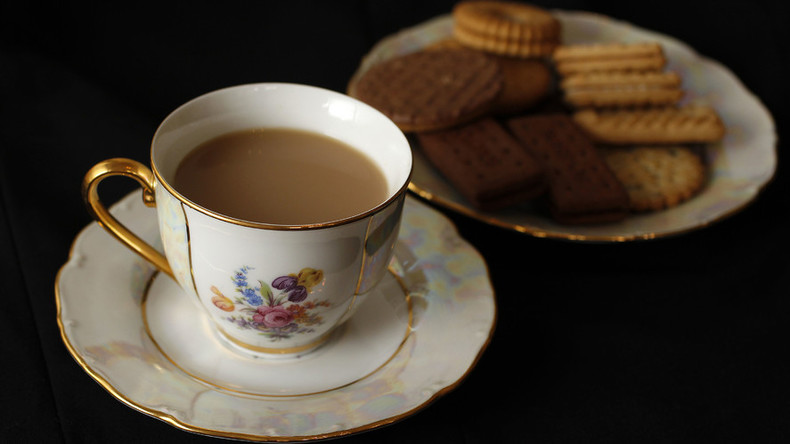 Just days before the Labour Party leadership race comes to a close, incumbent Jeremy Corbyn was made to face his toughest interview yet: a MumsNet Q&A! Spurning the usual policy grilling, they asked Corbyn what his favorite biscuit might be.
True to his diplomatic tone, the Islington MP replied: "I'm totally anti-sugar on health grounds, so eat very few biscuits, but if forced to accept one it's always a pleasure to have a shortbread."
His response set the 'interwebs' on fire, with anyone and everyone commenting on Corbyn's "anti-biscuit stance."
"Is there any question that can be asked of Jeremy Corbyn that he won't use to assert some imagined moral superiority? Challenge. #biscuit," Anthony Painter said on Twitter.
User Lauren Ball echoed the sentiment saying: "Corbyn taking an anti-biscuit stance on a public forum. This isn't helping you know."
This is not the first time a politician has been quizzed over their favored biccie by the mothers' online network. Former UK Prime Minister David Cameron was the first to face the dilemma, answering "oatcakes and butter and cheese."
Gordon Brown first bolted, but later wrote on Twitter he actually liked "absolutely anything with a bit of chocolate on it" – his love of KitKats being well known.
Labour's Manchester mayoral candidate Andy Burnham played the 'northerner card' and argued that instead of a biscuit, he would rather have "beer and chips and gravy."
#Politicsbiscuits
David Cameron - Jammy Dodger
Corbyn - Crumbling party ring
Diane James - Russian tea cake
Farage - Empire biscuit

— Tiernan Douieb (@TiernanDouieb) September 19, 2016
Corbyn rival Owen Smith, meanwhile, defended the classic custard cream.