Cameron tried to quash Iraq War abuse inquiries but was blocked by Britain's top lawyer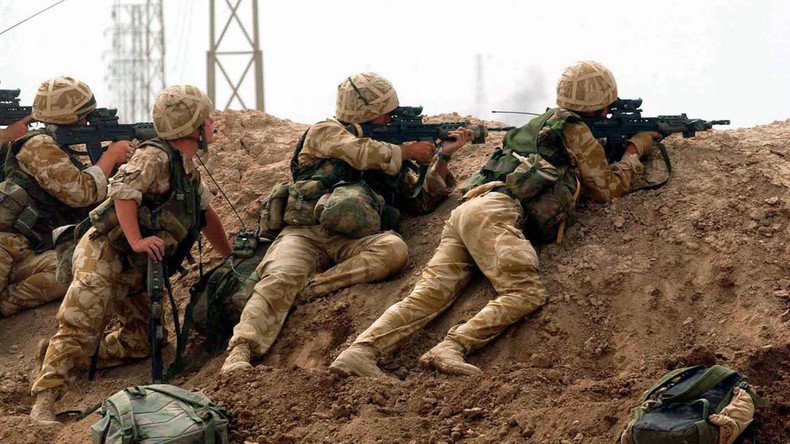 Efforts by former Prime Minister David Cameron to put a stop to the Iraq Historic Allegations Team's (IHAT) work were overruled by the UK's top lawyer, according to a Tory MP.
Former army officer and MP Johnny Mercer told the Telegraph he had approached Cameron about the investigations – which critics claim are being used to persecute soldiers based on dubious evidence – in March, but was told nothing could be done.
Mercer, who sits on the Defence Select Committee, branded the government's inability to put a halt to the 2010 initiative "weak."
"I went to see the then prime minister in March and he told me he wanted to shut it down but he had been ordered by the attorney general that he couldn't," Mercer said.
Mercer then went to the attorney general, Jeremy Wright, who said it would be legally impossible to close down the investigations at that stage.
The news comes only days after an inquiry into the drowning death of Iraqi teenager Ahmed Jabbar Kareem Ali in British Army custody found the soldiers involved were responsible.
The original 2006 High Court case had exonerated the troops, who were members of the Irish Guards.
The Iraq Fatality Investigations (IFI) inquiry into the death was led by former senior judge George Newman and reported on Thursday.
Newman found the circumstances of the death amounted to "a clumsy, ill-directed and bullying piece of conduct, engaged in without consideration of the risk of harm to which it could give rise," and that the troops' "manifest failure" to intervene as their captive floundered was the "plain and certain" cause of Ali's demise.
The findings appear to hint at question-dodging by some of the soldiers involved, including claims the four men, including Ali, who were taken from an alleged scene of looting, had been whisked away for their own protection.
The inquiry also concluded that after his arrest, and before he was bundled into a Warrior armored fighting vehicle to be taken to the eventual scene of his death, Ali had been "aggressively manhandled and assaulted."
You can share this story on social media: