No rivals to NATO: Britain will veto joint EU army as long as it's in the bloc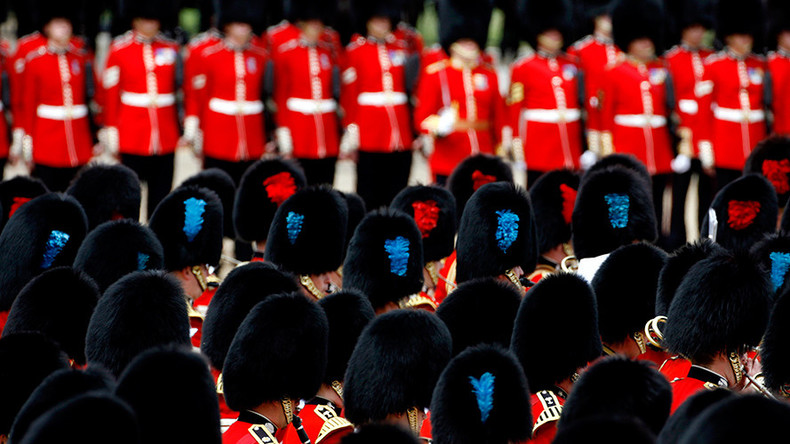 UK will not allow the creation of a joint European army and does not want "a rival to NATO" to emerge, the Defense Secretary said. This remarkable warning came as EU leaders welcomed the move to set up common armed forces at the summit in Bratislava.
Britain was not invited to the meeting given its souring relations with Brussels after the Brexit vote. The EU summit in Bratislava discussed, among other issues, a set of measures meant to create and develop Europe's own military force.
"That is not going to happen," British Defense Secretary Michael Fallon told The Times on Saturday. "We are full members of the EU and we will go on resisting any attempt to set up a rival to NATO."
Last Saturday, the Sueddeutsche Zeitung newspaper reported that the French and German Defense Ministers had drafted a paper proposing drastic changes in European military policy.
The defense plan reportedly included setting up a "joint and permanent EU military headquarters" to run European overseas deployments. The French-German paper also mentioned building a common satellite surveillance system and forming Europe-wide logistics and medical commands.
Notably, there would be "a tighter circle" of EU countries willing to contribute to some military projects or missions when gaining unanimous agreement from all member states proves impossible, the report added.
The UK blocked similar plans three times in 2011, 2013, and after June's referendum, according to The Times. Now, after the Brexit vote, Paris and Berlin might feel free to proceed with their plans.
"We have always been concerned about unnecessarily duplicating what we already have in NATO," Fallon stated.
"We are not going to back out of our commitment to keeping Europe secure but we don't want to see unnecessary bureaucracy at the EU level."
We need to assure citizens that we're able to bring back stability, sense of security, effective protection.

— Donald Tusk (@eucopresident) September 15, 2016
Senior EU officials have already said that Britain's threat will not make the looming Brexit talks any easier.
"Threatening to block what we want to do is not going to make an already difficult negotiation easier when Britain comes cap in hand on Brexit next year," The Times quoted an unnamed EU diplomat.
According to the proposed plan, the 27 EU member states are also expected to invest their most advanced assets in Europe's joint military, including drones, cyber defense capabilities, aircraft and naval vessels.
"It would be EU-wide defense capabilities," Jyrki Katainen, a vice-president of the European Commission, told Financial Times in an interview. "Instead of financing artillery or tanks, the projects would be more innovative and sometimes on the borderline of civilian and military use."
However, Britain is not the only country to oppose the plan advocated by Germany and France. Poland and Slovakia have expressed doubts in private, while Austria and Ireland remain cautious of the proposal, according to the Financial Times.