UK gov't plan to oppose 'Russian propaganda'? Pump money into BBC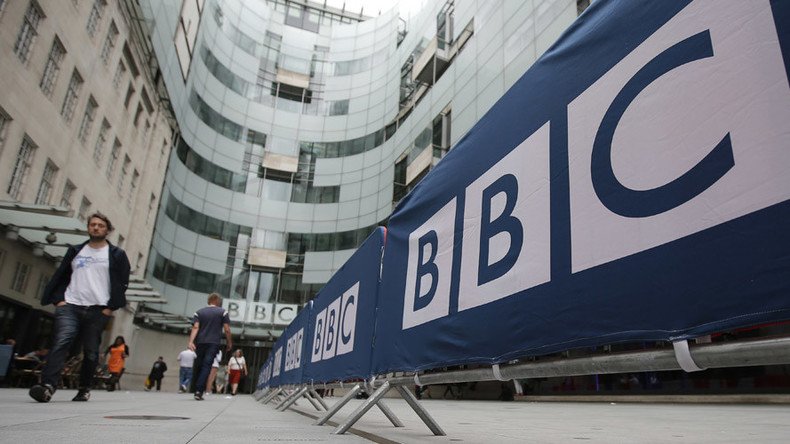 Among the measures the British government has proposed to counter alleged Russian 'propaganda and disinformation' is the provision of extra funding to BBC World Service to produce more content in Russian.
The plan, which puts the international broadcaster on par with MoD's freshly revamped psy-warfare 77 Brigade, was given by the cabinet to MPs in response to a July House of Commons Defence Committee inquiry called "Russia: Implications for UK Defence and Security."
One of the concerns voiced by the lawmakers was that "that the UK and NATO do not yet have a fully-developed strategy to counter Russian propaganda and disinformation effectively."
"We understand that efforts are underway in NATO to develop this," the report said. "In that respect, the establishment of 77 Brigade by the MoD is a welcome step in the right direction. However, the budget available to Russia means that NATO must substantially increase the level of resources which member states commit to this work."
The government's response was that, along with other NATO allies, it will step up strategic communications.
"The UK is also encouraging a more joined-up approach to Alliance communications, including greater alignment between policy and communications divisions. We are encouraging NATO to adopt a communication model that more closely resembles the UK's; we hope this will lead to further development of strategies to counter Russian propaganda – with more emphasis on long-term objectives, target audiences and evaluation," the response read.
Another venue is, as the government described it, to "promote access to reliable information, especially in the Russian language."
"This includes additional funding for the BBC World Service to enhance its Russian language output," it said. "In partnership with allies, we are developing projects to improve media plurality and access to balanced and objective Russian-language reporting."
The British broadcaster told RT that the additional government funding of BBC World Service "will enrich our existing offer in a number of countries including Russia." It insisted that it has editorial independence from the British government and has been an independent organization for over 80 years, though being funded by taxpayer money.
Neither Russia nor Russian media "threaten the UK in any way," Alexander Mercouris, editor-in-chief of news website The Duran, told RT, commenting on the British government's decision to provide extra funding to BBC World Service to counter alleged Russian "propaganda".
"We have today a diverse media landscape, in which Russian media agencies play a role. I think it is something that should be accepted. I certainly do not think that it is something that should be feared," Mercouris said.
He also doubted that "throwing more money at [the] BBC or any other British agencies is going to make any difference" as people "will go to those news media outlets, which they consider reliable" in any case.
Western governments repeatedly voiced discontent over the fact that Russian media outlets, including RT, were challenging the prevailing media narrative. Historically, on several occasions, parts of the western media have misled the public, most notably in the run-up to the invasion of Iraq in 2003.
A comprehensive damning report published in UK this year concluded that the decision to topple Saddam Hussein was taken when non-military options were not exhausted and based on exaggerated claims of the threat he posed while underestimating the cost of war.
You can share this story on social media: